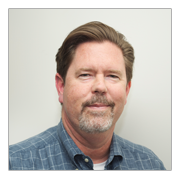 Our role is bringing our experience and best practices to bear, saving the client time, money and a lot of false starts.
San Jose, CA (PRWEB) June 11, 2013
On Thursday, June 13th Brad Heidemann, CEO of Tahzoo, SDL Global Partner of the Year, will present at SDL's global user conference, SDL Innovate 2013. Together with Tahzoo's client, Troy Meek, Director of E-business at Transamerica Life Insurance Company, they will present the first chapter of Transamerica's journey in developing an innovative Customer Experience Management program using SDL's customer experience software. The presentation will focus on establishing the goals, the process of getting started and a look at what they've accomplished in the first year of a multi-year initiative.
"We applaud Transamerica's commitment to providing the finest customer experiences and we are proud to play a part in taking those experiences into the digital realm," said Heidemann. "Our role is bringing our experience and best practices to bear, saving the client time, money and a lot of false starts."
Over the last couple of years, SDL has evolved from a provider of content management systems and language and translations services into one of the leading providers of a complete customer experience management platform. Tahzoo and SDL maintain a strong and deep partnership supporting Global 1000 clients around the globe, with SDL providing the software and Tahzoo developing and delivering the services and solutions.
About Tahzoo
Tahzoo, a customer engagement agency, employs innovative technology to find solutions to the marketing problems faced by today's industry leading companies. With their On-Premise and Managed Services offerings, Tahzoo provides a flexible model to provide solutions tailored to each client's needs and circumstances. This flexibility gives Tahzoo the capability to deliver a range of services including: customer engagement strategies, customer analytics, custom software development, organizational readiness and mobile design in addition to complete technology implementation and integration.
Named SDL Partner of the Year, Tahzoo has the largest staff of experienced SDL professionals in North America and is rapidly expanding in Europe. Tahzoo offers clients deep expertise across multiple industries including Financial Services, Consumer Services, and Retail markets from its headquarters in Washington D.C., a development center in Richmond, VA, and offices in Cleveland, OH, Seattle, WA and Amsterdam, NL.