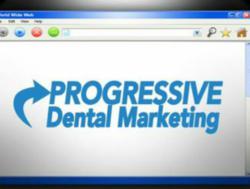 Dunedin, FL (PRWEB) June 11, 2013
Progressive Dental Marketing, a full-service marketing company with a mission directed towards automating new patients for periodontists across the country, will have executives attending the Southern Academy of Periodontology meeting this June.
CEO Bart Knellinger and VP of Marketing Gerritt Cora will bring their expertise in marketing for high dollar periodontal cases to the "Perio in Paradise" meeting on Captiva Island, FL held June 20 through June 23, 2013. Having consulted and worked with over 300 of the top periodontists across the country, PDM assists with marketing, seminars, staff phone training, treatment planning training and much more. The concept of full circle marketing, which includes direct-to-patient staff training and integration, increasing referrals, and tracking results will be unveiled to attendees at this meeting.
PDM will have customized packages available for each of the attending doctors that have been certified by Millennium Dental Technologies for the LANAP protocol. The packages will include the doctors' current placement on the internet and several helpful tips to tweak their online presence, providing them with targeted traffic to increase their new patient flow. CEO Bart Knellinger has also been invited to sit on the panel during the LANAP Panel Discussion where attending doctors can ask questions in an open forum in regards to marketing, practice integration or patient financing.
PDM is also organizing an afternoon fishing trip for six attending periodontists in the famous Boca Grande Pass where the group can enjoy an exciting afternoon of fishing. The fishing slots will be accepted on a first come, first served basis immediately following the lecture on Friday afternoon. The boat will return in time for the scheduled cocktail hour.
PDM will provide attendees with ideas, tips and training to increase their practice with high dollar periodontal cases on a consistent basis.
Periodontist attending the Southern Academy of Periodontology meeting may call PDM today to reserve a private one on one consultation with one of our executives to find out what you can do to increase your exposure, efficiency and revenue. Visit Progressive Dental Marketing's website at http://www.progressivedentalmarketing.com or call (727) 286-6211 today to learn more about the dental marketing options available in your area.
About the Firm
Progressive Dental Marketing has "changed the game" in regards to marketing for high dollar surgical cases by implementing a full circle marketing approach. PDM is a leading dental marketing company that is top in its class for automating targeted patients through online marketing, seminars, direct mail, TV, radio and referral programs. This includes just as much interaction and focus with the doctor and the staff as it does marketing its self. PDM is the only marketing firm that mandates its clients to participate in phone and treatment planning training before the marketing commences. This ensures that the doctors get a fantastic ROI and the staff members are ready to handle the increase in new patient calls and activity. PDM maintains a 97 percent client retention rate, which is leading by a large margin amongst dental marketing companies! Progressive Dental Marketing is based out of Dunedin FL and never charges for an initial consultation. We have account managers and consultants on staff that can answer any and all of your questions. To learn more about Progressive Dental Marketing, visit their website at http://www.progressivedentalmarketing.com and call (727) 286-6211.