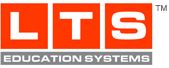 Stride Academy is truly the future of learning excitement.
BIRMINGHAM, ALABAMA (PRWEB) June 11, 2013
As the age of technology and the Internet moves forward, our school-aged youth are learning to communicate and relate to one another in very different ways than their parents may have. In fact, the availability of the Internet to young children has been shown to increase multi-tasking ability and increase engagement in learning material.
Video games and videos are much more commonly used as entertainment among today's student generation. "The average young person will spend at least 10,000 hours playing video games by the age of 21. Why wouldn't we leverage this engagement to ensure that today's digital youth are learning, growing, and developing critical skill sets while they play? asks Ernie Gray, LTS Education Systems Chief Information Officer.
"Stride Academy is truly the future of learning excitement, and every day we are seeing disengaged and 'unreachable' students come alive when they log in to experience our program," says Gray. The Stride Academy program, observing modern-day students' interest and engagement in technology and video games, has provided learning options that utilize this basis in technology.
Stride Academy is the first and only online curriculum that is not only aligned to national Common Core State Standards and standards assessed on the STAAR tests in Texas, but it is the only personalized learning platform and online curriculum that is available on iPads and other high-performance, Stride-Certified tablets. The use of tablets is becoming more and more common in schools across the country, and implementing a program like Stride Academy is vital. The program fills a niche that until now has been empty, by providing schools with a wonderful learning platform that is actually compatible with the new tablets being used. This program is one-of-a-kind because not only is it readily available both in school and at home, providing a bridge for the summer gap in which knowledge and school-readiness strides forward are often lost, but it also includes academic consulting from experts in the field and employees of LTS.
In addition, each child using Stride Academy will be provided with consistent and regular educational feedback. Teachers can track each student's performance, allowing them to spot those who may need more one-on-one instruction in specific areas, and provide these students with fulfilling, meaningful feedback that will allow the student to better his or her academic career.
Damien Moses, the principal of Hillcrest Elementary School in Florida, which uses LTS's learning platforms, says, "LTS has played a vital role in the academic success at Hillcrest Elementary. As principal of a Title I school, I am always looking for quality web-based instruction that engages students. LTS learning platforms do just that. I am very impressed with the way the program allows teachers to track each student's performance, and gives the students meaningful feedback. Students are always excited and focused on the scope of the lesson when using this program."
You can learn all about LTS's Stride Academy online on their website! There is currently a helpful and informative demo available for viewing the student experience in Stride Academy. Stride Academy is sure to stand out as a resource for summer learning and the upcoming school year to help students achieve academically.
About LTS Education Systems:
As a company passionate about engaging 21st Century youth in an individualized, motivated learning experience, LTS has spent 12 years developing unrivaled educational programming available online, 24/7, on PC, Mac and now tablets. LTS solutions automatically differentiate learning for students in PreK-Grade 11 through online activities, video lessons and printable resources all aligned to critical Common Core State Standards in Math and Reading, and national education standards in Science. Visit http://www.LTSeducation.com for more information.