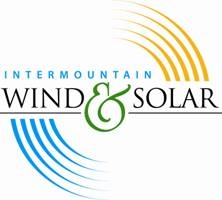 Educating people about the benefits of renewable energy is the main priority of the industry.
Salt Lake City, UT (PRWEB) June 20, 2013
Using natural resources like sun and wind energy in Utah has allowed thousands of businesses and individuals to save substantially on their power bill. IWS is the leading provider for solar panels in Utah and wind turbines in the area. Their expertise is unmatched by any other company and they make implementing alternative energy sources in any home or business an affordable possibility. IWS is constantly looking for ways to spread awareness about solar power in Salt Lake City with their plans to educate individuals about the many benefits that come from using renewable energy.
IWS informs individuals, small businesses, and large corporations about the benefits of sun and wind energy in Utah through the Intermountain Community Solar Initiative (ICSI). This program is meant to change the way people view alternative sources of energy. This company works with communities and schedules presentations to provide more information about products, technology, as well as answering any questions of potential consumers. One important aspect of this program is that it establishes among its participants proper installation paired with solar and inverter technology that can guarantee up to 25 years of strong performance.
The ICSI helps make installing solar panels in Utah, helping the environment, and reducing energy bill expenses a reality for homeowners and businesses. This program also helps businesses and private residences combine their resources and purchase bulk alternative energy packages that can benefit whole communities.IMS is offering their current program that the duration goes through the end of June, but the company has now announced plans for new courses to continue throughout the year.
Using solar power in Salt Lake City is a beneficial and affordable way to reduce energy costs long-term. Along with saving thousands every year on utility bills, there are many other incentives and benefits available when a residential or commercial property uses sun or wind energy. Using IWS's products will make business or homeowners eligible for certain tax credits. IWS ensures that using their services will provide individuals and business owners the most money possible through local, state, and federal tax credits. This company provides their clients with a customized instructional binder that contains valuable information including warranties, pictures, and any other documentation that makes applying for rebates, tax credits, and other incentives a convenient process.
IWS Solar is the leading provider for sun and wind energy in Utah. They are focusing on educating the residents of Utah about alternative energy and how to obtain it for an affordable price. For more information about this community initiative or solar panels in Utah, visit their website at http://www.imwindandsolar.com.