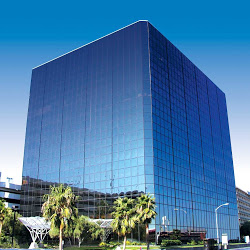 The two main reasons you need to own your own corporation are for protection against law suits and against excessive taxes
Las Vegas, NV (PRWEB) June 12, 2013
Business owners are faced by numerous decisions every day, with the success or failure of their business weighed in the balance. One decision that should not be an issue is determining whether or not an owner should incorporate their business. According a recent article in the Tennessean by Jeff Cornwall, a professor at Belmont University, the answer is most often yes!
Before incorporating a business, Incforfree.com recommends the owner do some research: conduct market analysis, check out the competition, evaluate the demand for products or services, determine prospective sources of income, and evaluate the start-up costs. Essentially, the company needs to develop a comprehensive business plan. This will help the company realize whether it's business concept is a viable business. If so, then the next logical step is to incorporate that business. Having an "LLC" or an "Inc." placed after a business' name will add credibility, and show everyone that the enterprise is an actual business. In business perception is vitally important.
"The two main reasons you need to own your own corporation are for protection against law suits and against excessive taxes" according to author Robert T. Kiyosaki. "Yet there are many other reasons and other strategies. The point is, if you are serious about being rich and keeping your wealth, understanding corporations and other legal structures is an important part of your ongoing financial education."
As Kiyosaki says the most important reason for incorporation is that both corporations and LLCs allow their owners to separate their personal assets from their business assets. If the company is properly structured, owners will have less liability for business debts and obligations. For example, if a company takes out a business loan and cannot later repay it, owners are not personally responsible for repaying it, unless they have personally guaranteed it. Doing business as a sole proprietor does not protect an owner's personal assets at all. Only forming an entity, like a corporation or an LLC limits the owners personal liability.
Once the business decides to formalize into a corporation or an LLC, the business then becomes a separate legal entity. Its existence may be perpetual, so a founder's illness or death will not cause it to dissolve. Furthermore, if an owner no longer wishes to be involved with the company they founded, they can sell or transfer shares to a new owner or several new owners and the company is able to continue its operations without pause. Incorporation also affords some protection for the business name and brand. In most states, you cannot register a company under a name that is already taken by another company.
If a company does not have an entity formed around it's business, its ability to raise capital to run the business will be severely limited in the early stages of its operation. It will be significantly easier for an incorporated business to raise capital because it can borrow money or issue equity in exchange for an investment. As individuals sole proprietors can always borrow, but it will be personally guaranteed and they cannot issue stock.
Most importantly, incorporation signals the market that a company means business. If this is not the case, keep working on the company's business plan until it is ready to go to market. Forming a corporation or an LLC is an important responsibility and takes some work to maintain. As an owner you will be a corporate officer and will need to make many decisions on behalf of the company, but it is vital that business is constantly treated it as a separate legal entity. Incorporation is the foundation for a businesses future.
About Inc4Free
Inc4Free is a one-stop, full service corporate formation specialist that helps entrepreneurs start and grow their businesses. We have formed more than 60,000 Corporations and LLCs all over the United States. Unlike other incorporation companies, Inc4Free offers the most comprehensive range of services under one roof, along with one-on-one professional guidance and support. By providing FREE corporations and LLCs, it allows owners to have more money in their pocket to help their business succeed.