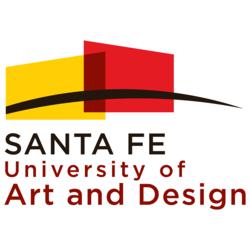 Santa Fe, NM (PRWEB) June 18, 2013
Santa Fe University of Art and Design (SFUAD), an accredited arts school with an industry-recognized film program, has launched a new online film certificate that teaches students the skills they need for a successful career in film, broadcast media, online media and related fields.
"We've established a collaboration between academia and Hollywood filmmakers to create a curriculum that prepares students for today's and tomorrow's industry environments," said Damon Lee, film producer and senior industry advisor to SFUAD. "We want students to graduate from the certificate program as confident content creators within whatever specialty area they choose to pursue—whether it's creating 30-second commercials and local business marketing videos, making feature-length films or continuing on to pursue a BFA in Film. Along the way, they'll be guided by professionals working in Hollywood, the mecca of content creation."
Lee added that the program trains students in 21st-century skills and because it's fully online, it can conveniently fit into their current lifestyle and career choices. "You don't have to stop what you're doing now to start training for your future career aspirations in the entertainment business," he said.
Students enrolled in the program can select from one of three specializations: Writing/Directing, Producing/Editing, or a Self-Designed track that includes student-selected courses from the other two specializations. Focus areas within these specializations include the elements of storytelling, media production, budgeting and scheduling skills, script analysis, basic camera functions and set-ups, non-linear digital editing techniques and software, methods for formatting and distributing media, creating simple motion effects and more.
The courses—which can be completed entirely online over a period of 18 months—will suit adult learners already working in the film industry who want to advance in their career, expand their skill set in a growing and competitive industry or change their career focus. They will also be a good fit for high school students who wish to gain skills, experiences and industry connections in the field without pursuing a degree.
"SFUAD has a long relationship with the film industry, so we're pleased to announce this new online certificate program for those seeking high-quality education in film-related fields," said Allen Butt, associate dean of academic affairs at SFUAD. "Beyond offering a BFA in Film, SFUAD is also home to Garson Studios, where top Hollywood productions such as No Country for Old Men and True Grit have been filmed. Students in the online film certificate program will benefit from our expertise and industry exposure both through our focused, contemporary curriculum and by interacting with practicing industry professionals. And students who want to build on the knowledge they gain in the online certificate program can easily matriculate into our nationally recognized, campus-based BFA degree program in Film."
Enrollment is now open for students interested in the online film certificate program. The first class begins Aug. 28, 2013. For more information, visit http://www.santafeuniversity.edu/ProgramsOfStudy/onlinefilm.aspx.
About Santa Fe University of Art and Design:
Santa Fe University of Art and Design is an accredited institution located in Santa Fe, New Mexico, one of the world's leading centers for art and design. The university offers degrees in arts management, contemporary music, creative writing, digital arts, graphic design, moving image arts (filmmaking and video production), performing arts, photography and studio art. Faculty members are practicing artists who teach students in small groups, following a unique interdisciplinary curriculum that combines hands-on experience with core theory and prepares graduates to become well-rounded, creative, problem-solving professionals. As a Laureate International Universities Center of Excellence in Art, Architecture and Design, the university boasts an international student body and opportunities to study abroad, encouraging students to develop a global perspective on the arts. Santa Fe University of Art and Design is accredited by The Higher Learning Commission and a member of the North Central Association, http://www.ncahlc.org.