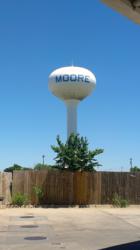 Dallas, TX (PRWEB) June 12, 2013
On June 1, 2013, Seven Marketing Group Inc., a local direct sales and marketing firm in the Dallas area, held a fundraiser to help the families who lost everything in the recent tornado disaster that hit the area. They teamed up with The Gents Place Frisco and, in conjunction with each other, were able to help raise awareness to the issues at hand by reaching over 5,000 people.
The team from Seven rented a 24-foot box truck and were out all day on Saturday not allowing the rain to prevent them from accomplishing their goals. They set up camp in The Shops of Starwood so they could maximize the visibility of the truck. There were several people who came out and donated everything from food, water, and other non perishables to people bringing in clothes, toys, and even a Keurig coffee machine. The thought was 'hey, people need coffee in a time like this.'
Once all of the goods had been accepted, the President of Seven, along with his family and a few team members, drove up to Moore Oklahoma on Sunday, June 2, 2013 and were able to meet up with some voluntaries from the Baptist church in town to help off load the truck and disperse accordingly in the city.
"We have said it before and we will continue to support and help our local communities in any way that we can because without you we could never exist," President Casey Cavender said.
Please check their website and Facebook page for all of the newest up-to-date events that the team from Seven Marketing Group will be getting into.