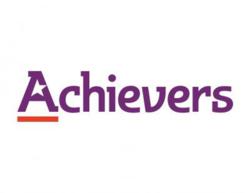 Toronto and San Francisco (PRWEB) June 11, 2013
Achievers, the leader in employee recognition and rewards software, and the Human Capital Institute (HCI) announced today the conclusions of a March 2013 survey that demonstrates a correlation between senior leadership and management behaviors and employee engagement. More specifically, the report illustrates that the interdependence of senior leaders, managers, and the individual employee and their participation in employee engagement is the linchpin to elevating and sustaining employee engagement levels within an organization.
The 32-item survey, with more than 300 participants in all levels of global organizations, identifies striking differences between Highly Engaged and Low Engaged employees to provide a roadmap for success in organizations looking to achieve and sustain higher levels of engagement, specifically identifying key addressable behaviors across employees at all levels. Key findings from the report include that in order to elevate and sustain employee engagement in an organization:

Senior leaders must set a clear and understandable tone and vision for the organization and their actions must be consistent with this message.
Managers must lead by example, as they are primary influencers on the day-to-day work environment, including correctly deploying employees and developing skills according to the needs of the individual and the company.
Employees must be open to engagement efforts by the organization and support a mutual exchange of ideas among colleagues, managers, and senior leadership.
The report, entitled The Trifecta of Engagement, shares statistics that contribute to these conclusions, as well as specific behaviors each level of the organization can employ in order to boost employee satisfaction, motivation, and effectiveness, which in turn affect business outcomes such as customer loyalty and profitability.
The report also details major workplace differences between Highly Engaged and Low Engaged employees, including employees' perceptions of organizational communication, training and development programs within the organization, and the abundance (or lack thereof) of meaningful and challenging work. The conclusions drawn here provide meaningful insight into establishing an ideal workplace in a landscape in which employees are feeling more and more empowered to seek out more satisfying workplace situations.
To view the full report, click here, or visit http://www.Achievers.com. Learn more about employee engagement strategies and practices at Facebook.com/AchieversCommunity and Twitter.com/Achievers.
About Achievers
Achievers Software-And-a-Service(TM) reinforces and inspires the employee behaviors that drive measurable business success. With our award-winning technology, unmatched customer service, and industry-leading expertise, it's no wonder some of the world's most successful companies trust Achievers with their most important assets: their employees. Learn how your company can achieve Employee Success(TM) at http://www.achievers.com.
About Human Capital Institute
HCI is the global association for talent management and new economy leadership, and a clearinghouse for best practices and new ideas. Our network of expert practitioners, Fortune 1000 and Global 2000 corporations, government agencies, global consultants and business schools contribute a stream of constantly-evolving information, the best of which is organized, analyzed and shared with members through HCI communities, research, education and events. Learn more about HCI at http://www.HCI.org.