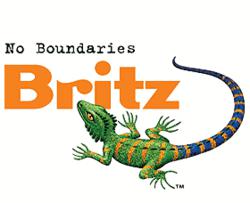 (PRWEB) June 11, 2013
Australasia's leading RV rental company, Britz, is making its way to the United States of America, and offering holidaymakers to the USA more choice from the company that also operates Road Bear RV in the USA.
Making self-drive holidays even more accessible and adventurous, Britz provides travelers on-road fun and excitement in the shape of a four-berth vehicle, complete with all the mod cons you would expect.
The Britz RVs will be introduced at the 2013 annual POW WOW travel association event in Las Vegas, 8 – 12 June.
Expanding its existing offering, Britz will add to the successful Road Bear RV business in the USA offering more choice for customers and providing more opportunities to encourage travelers to America to explore the USA, said Daniel Schneider, CEO of the USA business.
"America boasts so many beautiful driving routes across its 50 states and we hope our move into the US market sparks more people to hit the road and experience adventure on a self-drive holiday", said Daniel.
The Britz 4-Berth fleet will feature awnings, generators and spacious storage. The kitchens are fully equipped with full size refrigerator, freezer, cooking utensils and linen is provided.
"Britz is straight-forward and all about fun, adventure and new experiences, and customers around the world know that is what Britz stands for. To be able to offer those same customers the experience and confidence of a Britz holiday in the USA is exciting," said Daniel.
Travelers can book a Britz from August 2013 and vehicles will be available for hire from November 2013 in Denver, Las Vegas, Los Angeles, New York, Orlando and San Francisco.
Further information on the Britz brand is available on http://www.britz.com and USA specifics will be available soon at http://www.britz-usa.com.