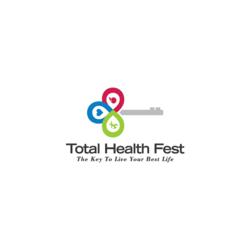 Health is a state of complete physical, mental and social well-being, and not merely the absence of disease or infirmity. ~World Health Organization, 1948
San Diego, CA (PRWEB) June 12, 2013
Please join us for Total Health Fest on Saturday, September 14, 2013, at Ingram Plaza in Liberty Station. Meet with vendors and service providers to receive valuable information regarding health, fitness and wellness so that you can "Live Your Best Life". There will be activity stations geared toward both children and adults that are activity based and lots of fun to do. Who says healthy doesn't have to be fun?
During the past 20 years, there has been a dramatic increase in obesity in the U.S. More than one-third of U.S. adults (35.7%) and 17% (12.5 million) children and adolescents aged 2 - 19 years are obese. With that said, "we are looking for the right sponsors and exhibitors that fit within the mission of this event," says Rhea Tobin, Event Producer.
"Twenty Percent of our net proceeds will be donated to Wounded Warrior Homes - A San Diego based charity that helps provide temporary or long term housing for wounded and displaced veterans to help them get back on their feet."
About Plan Ahead Events:
We are a full-service meeting and event management company, Plan Ahead Events can conceptualize and implement meetings and events of all sizes and calibers. Recognized industry experts, Plan Ahead Events maintains national strategic relationships and an extensive knowledge base, providing the resources to execute meetings and events at any level with superior customer service and commitment. For more information, visit http://www.planaheadevents-lajolla.com.