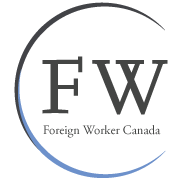 Those who are affected by the changes should seek advice from an immigration lawyer to ensure that they have the best chance to come to Canada through the TFWP.
Montreal, Quebec (PRWEB) June 12, 2013
On May 1st this year, Citizenship and Immigration Canada (CIC) announced its modification of the Temporary Foreign Workers Program (TFWP) in response to controversial debates over foreign labour displacing the domestic workers from their jobs. The goal of the changes is to propel Canadian employers to put more effort into hiring and training Canadians by creating disincentives to employing foreign alternatives.
"The Temporary Foreign Workers Program (TFWP) is designed to temporarily fill in Canada's labour shortages, and protect it from being misused for other purposes is important," said Marisa Feil, supervising attorney at FWCanada. "However, these changes have a negative impact on applicants whose qualifications do serve the cause of the program. Those who are affected by the changes should seek advice from a Canadian immigration lawyer to ensure that they have the best chance to come to Canada through the TFWP."
The changes mostly apply to the Labour Market Opinion (LMO), an assessment that requires Canadian employers to demonstrate that there is a labour shortage, and there are no Canadian workers to fill the positions in question. Since the modification in May, in order to obtain a positive LMO, Canadian employers must respond to extra questions that determine whether the position finds a shortage in the Canadian labour market, and whether the employer can provide a firm plan to ultimately transition into using a Canadian work force.
On top of the new requirements, the application fee for the LMO has been raised for Canadian companies seeking to take advantage of cheaper temporary foreign labour. Previously, the wage flexibility rule of the TFWP allowed Canadian employers to pay temporary foreign workers wages at a maximum of 5 percent or 15 percent lower than Canadian workers depending on the skill level. This rule no longer applies after the series of changes in May.
"[The TFWP is] giving employers an excuse to abdicate their responsibility to train the next generation of Canadians," said Gil McGowan, President of the Alberta Federation of Labour, who believes that outsourcing Canadian jobs to temporary foreign workers drives down wages.
Moreover, the Accelerated Labour Market Opinion is also removed. This means that Canadian employers can no longer receive an LMO within 10 business days after the application on the grounds of bringing in much-needed labour.
Not only do Canadian employers face a heavier burden in the application process of the TFWP, foreign workers who wish to work in the country now have to submit an increased fee for their work visa for Canada. Moreover, the announcement states that English and French are the only languages that can be listed as a job requirement. In other words, the ability to speak a foreign language is no longer a reason that a temporary foreign worker should be hired in a Canadian job in the TFWP.
Professional individuals who come to Canada on international agreements or workers who are part of an exchange program are the only ones who are less affected by the changes, because they do not need to obtain a positive LMO.
Citizenship, Immigration, and Multiculturalism Minister Jason Kenney aims to bolster up the Canadian economy through immigration while protecting the interests of Canadians. In the end, the question is whether implementing these restrictions can really prevent Canadians from being displaced by their foreign counterparts, and whether reducing competition between the domestic and foreign labour market better serves the economic objective of immigration.
About FWCanada:
FWCanada is a Canadian Immigration Law Firm which provides expertise in immigration services such as Temporary Resident Permits, Criminal Rehabilitation, Study Permits and Work Permits. Marisa Feil and her team ensure that each case is closely evaluated to determine the most relevant program. For more information, contact FWCanada at 1-855-316-3555.