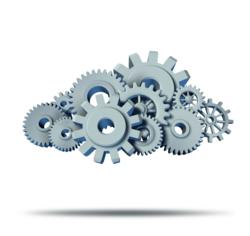 The industry's first truly distributed software-based video bridging platform, optimized for service providers
New York, NY (PRWEB) June 11, 2013
Teliris (http://www.teliris.com), a leading provider of cloud-based video managed services and solutions, today announced the launch of its innovative cloud-based video interoperability platform, the Lentaris Video SoftSwitch (LVSS). The technology delivers the industry's first truly distributed software-based video bridging platform, optimized for service providers.
The cutting edge solution is designed for scalability by cascading multiple softswitches in a single conference, allowing endpoints to connect to the geographically closest LVSS point for enhanced network resilience. The LVSS optimizes the user experience by creating custom views for individual participants when using multiple softswitches.
Building on over a decade of experience in developing immersive telepresence solutions, Teliris designed its proprietary LVSS technology with contextual provisioning to maximize the user experience. The LVSS logic engine understands the capabilities of each endpoint, location, bandwidth (quantity and quality), and network service provider resource capacity to dynamically tailor the meeting experience throughout a conference. By leveraging Software Defined Networking technologies, LVSS controls capacity and optimizes the state of the system and the transmission of network data.
As the industry faces a growing number of video standards and the increasing availability of consumer video applications, current infrastructure lacks the scalability to make video truly ubiquitous. LVSS aims to solve these challenges by enabling elastic scalability at the lowest effective cost per session by providing capacity management capabilities.
"Until today, interoperability solutions were limited by capacity and scalability issues. With LVSS, the market now has a service provider focused solution providing truly scalable video interoperability with built in capacity management using a Software Defined Networking architecture," said Teliris CTO, Steve Gage.
LVSS launches in Q3 2013. The initial release will provide the ability to connect Teliris telepresence solutions with other multiscreen telepresence systems from Cisco and Polycom using the industry standard TIP protocol, further advanced bridging capabilities will be available for a broad range of video endpoints in 2014.
Teliris Lentaris is vendor-agnostic cloud-based managed services platform designed to simplify the user experience while maximizing reliability. Lentaris features endpoint management, interoperability as-a-service and call production capabilities. Teliris recently announced a partnership with AGT, a leader in managed and cloud conferencing solutions for service providers, to deliver enhanced endpoint management capabilities for endpoints by most major vendors.
Lentaris enables Teliris partners to deliver cost-effective and comprehensive managed services to customers around the globe. For more information on the Teliris Partner Program, please visit us at http://www.teliris.com/partner.
About Teliris
Teliris delivers cloud-based visual collaboration managed services and solutions designed to drive value across its customers' video estates. Built on the lightweight Lentaris™ platform, Teliris provides comprehensive capabilities including end-to-end managed services, interoperability as a service and immersive video solutions ranging from boardroom to desktop. Founded in 2001, Teliris is headquartered in New York and London with deployments and Teliris Channel Partners across the globe. For more information, visit http://www.teliris.com.