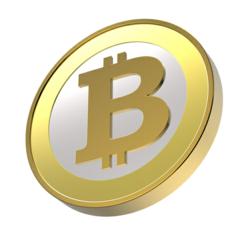 With Binary Options merging with Bitcoins, brokers are finally able to reduce the risk involved with Bitcoins
London, UK (PRWEB) June 13, 2013
Upon the introduction of its new Bitcoin section, ForexMinute has been consistently updating people with this new avatar of digital currency, up to which it recently volunteered to promote binary options bitcoins as a less risky form of trading.
With less risks, the portal means to promote the fact that Bitcoinsaw a massive downfall which brought traders to the verge of substantial losses. Another factor affecting Bitcoin is the rapid movements against it, initiated by the US financial authorities which are causing uncertainty among traders around the world.
"With Binary Options merging with Bitcoins, brokers are finally able to reduce the risk involved with Bitcoins", says a spokesperson for ForexMinute.com, "We believe that simple bets might have limited profits but for sure they don't possess the threats of blunder losses."
The spokesperson also elaborated the process of Bitcoin trading via binary options. "Likewise traditional binary options, traders just have to make a prediction whether, before its expiry, the Bitcoin prices will go up or down. If the prediction is correct, they make the same amount. If not, they lose some."
Hoping to evolve more and more investors to Bitcoins, ForexMinute.com has particularly made sure the currency keeps to flow among the existing traders.
About ForexMinute:
ForexMinute is the world's leading forex news website, providing investors all the required tools to become a top class forex trader. The ForexMinute.com team offers global investors an array of resources, including financial news by the minute, fundamental analysis, technical analysis, forex tools and much more. The aim of ForexMinute is to provide investors the leading forex education tools, so they can visit their leading forex portal whenever it suits them.
For more information, visit http://www.forexminute.com or call +1 800 758 5780
You can have the ForexMinute newsletter delivered to you each trading day. Simply sign up today. You will be kept up to date on the latest market action. It's free and simple -http://www.forexminute.com/newsletter.