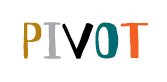 We are very excited about this program, which we feel will open doors for more Members looking to build their talent and have the best opportunity to succeed
New York, New York (PRWEB) June 11, 2013
Back on My Feet announces its comprehensive new PIVOT initiative, which offers individuals experiencing homelessness (Residential Members) hands-on experience, skill building opportunities and education in the field of design and construction, further ensuring their success in acquiring and retaining employment.
The PIVOT Program is an extension of Back on My Feet's goal to help individuals experiencing homelessness achieve employment by mastering a craft that requires skill and discipline. Members will learn to observe, plan and act—traits that will lead to self-sufficiency.
Residential Members are introduced to the basic principles of design, furniture design, art history and artistic expression through instruction in the hands-on, re-purposing of old discarded and/or vintage furnishing. Through the PIVOT apprenticeship, participants are trained to identify objects of historical value, plan a restoration art project and implement their ideas into actionable activities
"The PIVOT initiative is an extension of our running-based program which builds confidence and self-sufficiency and includes housing and employment resources for our Members,"said Anne Mahlum, Back on My Feet founder and CEO. "We are very excited about this program, which we feel will open doors for more Members looking to build their talent and have the best opportunity to succeed."
Unlike traditional vocational programs, PIVOT is designed to accommodate different skill levels with different allied fields of carpentry, construction and more. A blend of artists, designers and creative individuals lead the workshops to help Residential Members create one-of-a-kind art furnishings that are sold online and at events to benefit the Back on My Feet program.
PIVOT will be unveiled at the 2013 Back on My Feet New York City First Annual Birthday Bash Presented by The New York City Marriott Business Council on Thursday, June 20th at the New York Marriott Marquis in Time Square.
For more information about Back on My Feet or to learn more about their new PIVOT initiative, please visit http://www.backonmyfeet.org/pivot and http://www.pivotproject.co.
About Back on My Feet
Back on My Feet (BoMF), launched in Philadelphia in 2007, is a national for-purpose 501(c)3 organization that uses running to help those experiencing homelessness change the way they see themselves so they can make real change in their lives that results in employment and independent living. The organization creates a community built on the very profound and innate desire for all of us to feel recognized, appreciated and supported. Back on My Feet does not provide food nor shelter, but instead provides coaching, resources, financial aid, job training and access to employment opportunities. The organization has chapters in Philadelphia (headquarters), Baltimore, Washington DC, Boston, Chicago, Dallas-Ft. Worth, Indianapolis, Atlanta, New York and Austin. Back on My Feet Los Angeles will launch in October 2013. The organization has received media support including attention from NBC Nightly News, ABC World News, CNN and The Today Show for its ingenuity in tackling this difficult social issue. More information can be found at backonmyfeet.org.