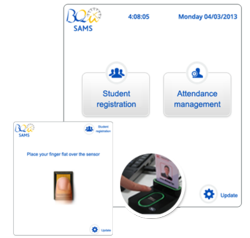 (PRWEB UK) 12 June 2013
BQuTMS and Veristat will hold a series of monthly webinars to provide information and updates on Tier 4 sponsor licence requirements and developments in Student Attendance and Engagement Management Systems.
Veristat are the specialists in providing immigration advice and related services to employers and education providers in the UK. They are immigration professionals with many years of operational and policy experience at director level in the Home Office.
Veristat was founded by Don Ingham, a former Director in the Home Office. Don has over 30 years' experience of immigration control at operational, policy and strategic levels, both in the UK and abroad.
Prior to founding Veristat, Don held a number of board-level positions in the Home Office and other government departments. Roles included Director of Enforcement and Director of Managed Migration, during which time he was involved in developing the Points Based System.
Don has worked with a number of multi-nationals advising on border management issues and is also a Director of Eurasylum, through which he provides research, evaluation and consultancy services on migration for government agencies, the European Commission and NGOs including the International Organization for Migration.
Veristat deep insight into the UK Border Agency's culture and processes places them in a unique position to provide effective guidance through the maze of immigration law. They can save time and stress by providing effective, practical solutions to immigration issues, tailored to specific needs and requirements.
They are registered with the Office of the Immigration Services Commissioner (OISC), which regulates immigration advisors and provides guidance on best practice.
Veristat help education providers with:

support with obtaining and retaining a Tier 4 licence, fulfilling sponsorship duties and compliance
advice on recruiting international students and their continued stay under Tier 4 of the Points Based System
working with colleges and universities to identify opportunities for improved value for money in the provision of services to international students
assistance for students applying for visas or further leave to remain
Don is the Veristat panellist for the webinar.
BQuTMS are developers and providers of Time and Attendance Management Systems. Their systems utilise the latest proven technologies in clever ways to deliver efficient, cost effective user friendly systems.
The BQuSAMS (Student Attendance Management System) ensures that users can comply with their obligations for holding Tier 4 licences for sponsoring overseas students as well as a myriad of additional benefits, including operational cost savings and improved student retention and attainment.
The initial webinar will include a short illustration of how the SAMS works and discuss in greater detail the wider benefits that clients experience from using an effective system and explain how easy it is to implement.
Join the webinars or request for more information from the BQuTMS website.