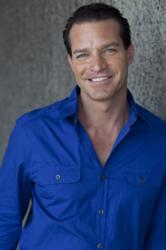 "We've been treating Hollywood's elite at Freedom Laser Therapy with a similar quit smoking system for over 10 years and have had amazing success rates.", says Nabat.
Los Angeles, CA (PRWEB) June 13, 2013
Knowing that as high as 50% of celebrities' young fans pick up their first cigarette after seeing their favorite movie or TV actor smoking on screen, Freedom Laser Therapy is committed to assisting celebrities in kicking their smoking addiction in 10 days with their new at home Freedom Quit Smoking System. The Freedom System includes a relaxation headset, nicotine craving reduction control spray, a therapy CD, antioxidant supplements, Freedom Aversion therapy wristband, and additional antismoking support materials.
Celebrities have a responsibility to their fan base which is bestowed on them due to being in the public eye. Celebs are photographed by the paparazzi as they go about their daily lives, high-profile personalities who smoke publicly often end up in the pages of popular entertainment magazines with a cigarette between their fingers or in their mouths. Many young fans are influenced by images of them smoking. In fact, 50 percent of young adults admit to picking up the deadly habit after seeing their favorite celebrities smoking on television or in a film. http://smokefreemovies.ucsf.edu/problem/moviessell.html
"If celebrities stop indirectly glamorizing smoking as a 'cool' thing to do," says Craig Nabat, founder and president, Freedom Laser Therapy, Inc., "literally millions of people may become motivated to extinguish their last cigarette if these strong pro-smoking messages were not so visible; better yet thousands of youths annually may never even pick up the addictive habit in the first place." As an added benefit, celebrities who quit smoking can avoid the risk of alienating fans or stigmatizing themselves in a world where just 19% of people smoke (14% in California, where most celebrities live and work).
Freedom Laser Therapy has been featured on The Doctors, Access Hollywood, TLC, Telemundo, Fox News, and at the Golden Globes, American Music Awards and Emmy's celebrity gifting suites. The new Freedom Quit Smoking System uses a combination of light-emitting diodes to stimulate acupuncture points and tranquil, meditative music to relax the mind and body. The Freedom Quit Smoking System is a perfect match for celebrities who want to beat the nicotine habit quickly and privately. http://freedomquitsmoking.com/media-coverage/
Take the A-list celebrity who came to Freedom Laser Therapy's clinic for our quit smoking procedure, for example. This particular movie star made an enormous comeback over the past five years in Hollywood, and he declared to a Freedom therapist to be emotionally shaken into quitting after his brother passed away due to cancer. "This celebrity is always seen on-screen as a 'smoker' who actually contributed to my own nicotine addiction," says Nabat. "I was rebellious at 19 years of age and I identified with the actor's character in a movie. After meeting him, I quickly realized one of his characters in a popular older film greatly influenced me to begin smoking, it was a surreal experience."
In a research study, 70 percent of the users of the Freedom Quit Smoking System were able to kick the habit. At the end of the study, testers expected to remain smoke free permanently and attributed their success to the system. In the first 10 days 54% had quit for 10 consecutive days. At 30 days nearly 70% (69.23%) quit smoking for 15 or more consecutive days and 61.53% were smoke free for 20 or more days. Compare these results to most other quit-smoking programs, including nicotine replacement therapies, whose success rates are about 20 percent. E-cigarettes, for example, don't work as a long-term smoking cessation solution. "Smokers shouldn't use nicotine to quit nicotine," says Nabat. "The idea is to get nicotine out of the blood stream for good, which naturally only takes 3 days." http://freedomquitsmoking.com/content/freedomstudywriteup.pdf
Even more impressive is the fact that users experienced no serious side effects during the 30-day trial period, thanks to the fact that the Freedom Quit Smoking System is both all-natural and nicotine-free. Rather than relying on chemicals to combat smoking, the Freedom System uses a unique blend of psychological tools, relaxation headset and homeopathic medicine to modify behavior patterns associated with smoking to effectively extinguish cigarettes for good. Freedom Quit Smoking System TV commercial: http://youtu.be/8d8jXEmWfac
About Freedom Laser Therapy, Inc.:
Entrepreneur Craig Nabat, learned about laser therapy after being treated in Canada for his own nicotine addiction, and in April 2003 he established Freedom Laser Therapy in Los Angeles. Nabat's first-hand battle with nicotine addiction sparked a fire in him to help others struggling to quit smoking. With the assistance of Freedom Laser Therapy's quit smoking program, it has been his quest to help as many smokers as possible quit who have the desire to stop; and he strives daily to have an impact on undoing some of the global damage already caused by cigarette smoking. Nabat is also driven to inspire young adults not to pick up the habit in the first place. Learn more by calling (323) 933-0304 or visit Freedom Laser Therapy's website: http://www.freedomquitsmoking.com
# # #