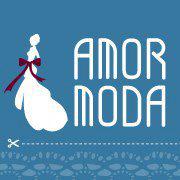 (PRWEB) June 11, 2013
AmorModa is a leading manufacturer and retailer of wedding dresses and other special-occasion dresses. Recently, AmorModa has unveiled its new collection of wedding dresses for summer 2013, which is available at greatly discounted prices, up to 60% off.
The new wedding dresses are featured with high-quality fabrics, fine sparkling beads, exquisite embroidery, suitable ruching, nice-looking appliques, and more. People can find many hot styles in this new collection, like tiny black wedding dresses, printed wedding dresses, and lace wedding dresses.
According to Eason Chen, CEO of the company, AmorModa is using its extensive understanding of craftsmanship and buyer requirements to develop its business. The company aims to enrich and personalize customers' buying experience.
Now, all AmorModa.com's wedding outfits are offered at discounted prices. For example, one prom dress (called "Ball-Gown Sweetheart Cathedral Train Satin Tulle Wedding Dress With Ruffle Lace Beadwork", item code: 002000471) was previously priced at $425, and it is offered at a new discounted price of $255. AmorModa.com provides free delivery for all clients as well
In addition to wedding dresses, AmorModa is offering a huge selection of cheap prom dresses, wedding dresses, evening dresses, etc. Moreover, custom dresses and plus-size dresses are also available at AmorModa.com. Customers' satisfaction is AmorModa.com's long-term pursuit and upmost concern, and the company is ready to offer clients the newest trends in town.
About AmorModa
AmorModa.com is one of the foremost suppliers of wedding dresses, prom dresses, evening gowns, cocktail dresses, and various wedding ceremony dress equipments from China. The reason to pick AmorModa.com is very simple: AmorModa.com presents top quality items at very affordable charges, and their customer service is often a top rated priority.
Please visit http://www.amormoda.com/ for more details.