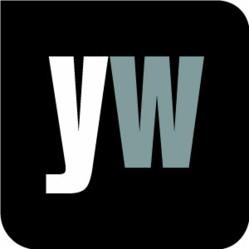 (PRWEB UK) 30 June 2013
In Chile, the Metropolitan Region's government declared a smog alert Friday 7th June, leaving some Santiago residents unable to drive, attend physical education classes or use wood stoves due to the day's restrictions. The warning was the third this week and is just one of many steps towards reducing smog levels in Chile. (http://www.santiagotimes.cl/chile/health-and-environment/26278-third-smog-alert-in-five-days-in-chilean-capital)
According to Asthma UK, smog is a type of air pollution caused by a mixture of gases and tiny particles (like smoke) in the air when it reacts to sunlight. Asthma UK explains that the main source of smog is traffic fumes, and roughly two thirds of people with asthma say that air pollution can trigger their symptoms. (http://www.asthma.org.uk/knowledge-bank-smog)
With this in mind, Yourwellness Magazine investigated the dangers of smog. According to Yourwellness Magazine, "Depending on where you're from, smog probably means different things to you. In cities in the more developed countries of the world smog has rather become a thing of the past. It's still experienced on the very worst days but these are rare and almost newsworthy occurrences. Smog is not something you'll see every day in most modern cities."
Yourwellness Magazine noted that smog is most associated with the Victorian era in the UK, as smog hung over London like a vast man-made cloud during this time. However, the Victorians treated smog like a strange weather type, before they realised how dangerous it is to breathe in the fumes from industry for long periods of times. Yourwellness Magazine explained that it is now known that extended exposure to smoggy conditions can lead to permanent damage to the lungs and premature death.
Yourwellness Magazine commented that while smoggy conditions are certainly much more dangerous for children than they are for adults, this doesn't mean that adults are safe. In London in the past several years, around 4,000 deaths a year have been attributed to the poor air quality which smog is known to cause. Yourwellness Magazine advised not going outside on the days when the smog is worst, and avoiding high-traffic areas and places heavy with industry where possible.
To find out more, visit the gateway to living well at http://www.yourwellness.com.