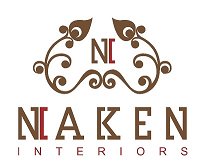 London, United Kingdom (PRWEB UK) 11 June 2013
(Marketing Empire) – Economic woes and the high rate of unemployment has driven many of today's 20-somethings to achieve entrepreneurial success. Whilst the current rate of young people who are currently self-employed sits at around 5 percent, according to a recent survey conducted by The Prince's Trust and RBS, approximately 30 percent of today's youth think they will be self-employed at some point in the future.
The Office of National Statistics reports that the number of those in their younger years who have set up shop has risen by about 71,000 since the beginning of the U.K.'s economic crisis. Fear of failure and a lack of funds holds back many more who have admitted that they have "increasingly" thought about opening their own business.
Martina Milburn, chief executive of The Prince's Trust, stated, "Five years on from the start of the recession, youth unemployment remains high and many are seeing self-employment as a way to break the cycle of joblessness. It is critical that we nurture young people's passion for business and invest in the next generation."
Entrepreneurs start businesses in a variety of different industries, but one sector, in particular, has seen enormous growth: e-commerce. This trend comes as no surprise to many given the amount of people that are online daily and the increasing number of mobile devices that are being utilised all over the world. Besides having relatively low overhead, online businesses have the potential to break into the global market and reach consumers worldwide.
Brendon Haxby and Tom Tipple, both 24 years old, founded an online interior design store, Naken Interiors, "Starting a business gives people the opportunity to work in a profession they are passionate about. My partner and I chose to open an online interior design store because of our experience in the industry and our passion for quirky and original home design and decorations, but another may choose to open a health club because they are passionate about living fit or they may opt to open a music store because they love to play an instrument. The options are endless, and the results can be very rewarding."
In an effort to help stimulate the entrepreneurial spirit, the U.K. government has created the Start-Up Loans scheme. Approximately £112 million of government funds has been allocated to the programme, and those who qualify for a loan also receive free mentoring to help them through the uncertainty that often accompanies startup ventures.
The programme has been quite successful, contributing to the launch of over 1000 entrepreneurial schemes. Prime Minister Cameron commented, "I am on the side of people who want to work hard and get on in life, and it is by backing aspiration and the businesses of tomorrow, as well as the businesses of today, that we are equipping the UK to compete in the global race."
-- END --
You have full permission to rewrite this article and feature it online/offline. For photography, high-res images, or interviews - please contact using the details below.
Contact Name and Position: Tom Tipple
Company: Naken Interiors
Website: http://naken.co.uk
Email: mail(at)naken(dot)co(dot)uk
Telephone: +44 (0) 1986 788128
Information About the Business:
Naken Interiors are the online interiors store with a difference, bringing chic design and artisan inspired collections to those who appreciate luxurious linens, original design and superior products.
We started the company in late 2011, with the launch of our website in May 2012, we then had the website re-designed in August 2012 and re-launched in Sept 2012.
Although Naken Interiors was established in late 2011, we have 15 years of extensive experience in the interior design industry. We pride ourselves in paying attention to the smallest details, and we've spent a lot of time bringing together unique creations and collections that can't be easily sourced elsewhere. We're confident that our customers will agree with us when we say we've chosen only the best, most original and quirky products that the interior world has to offer. Our wide-ranges of desirable products for the home ensure that you are spoiled for choice. We offer many complementing products to guarantee that whichever designs you choose, there will be endless possibilities for variation. Whether you are looking for flooring, door handles, wall coverings, rugs, ceiling lights, fittings, shades, cushions and so on, we are confident that we have the perfect item for you and your home.
Even though we offer the utmost excellence in high-end products, our prices are competitive. We can provide the finest quality at affordable and fair fees. Naken's products are priced to suit each and every customer's needs. Whether you are looking for affordable products to really spice up your interior design, or are willing to spend a little more to really wow people when they step into your home, we have all options available.
Research Links:
http://www.telegraph.co.uk/sponsored/business/youth-business-enterprise/10096040/young-entrepreneurs-growth.html
http://news.bis.gov.uk/Press-Releases/Start-Up-Loans-launches-1000th-young-entrepreneur-68778.aspx