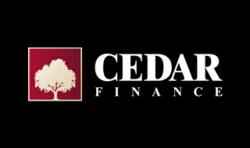 Nicosia, Cyprus (PRWEB) June 12, 2013
When it comes to investing, clear communication is vital to the process of making winning trades. Any miscommunication could be disastrous. This is why Cedar Finance wants to offer language-specific versions of their site and platform. The company plans to add several more language versions in the near future.
The Italian version of the site is fully functional and offers all of the features that distinguish Cedar Finance as one of the best platforms available.
When trading digital – or binary options, an-easy-to-use, intuitive trading platform is essential. Cedar Finance supplies just that type of interface for all its customers – including Italian-speaking traders. Using the entirely online trading platform, traders can execute a variety of trades throughout the trading day from anywhere in the world.
Market News Reports
Timely, accurate information is key in all forms of trading. Information is even more important in a dynamic market like that of binary options. Cedar Finance aggregates all pertinent market news from around the world into one convenient location - its website. Cedar Finance also publishes weekly, monthly and quarterly market reports that traders can use to execute successful trades. In addition to providing market news and preparing insightful market reports, Cedar Finance consistently posts articles and tips designed to help its customers to become better binary options traders.
Comprehensive FAQ
Sometimes the best way to find the answer to a question or the solution to a problem is to depend on the experience of others. In the FAQ section of Cedar Finance site, traders will find many questions that have already been asked by other investors. The answer to every question from "How do I start trading?" to "How do I execute a put option?" can be found in the FAQ section in all language versions of the site.
Large Asset Index
Regardless of what language is used, Cedar Finance offers one of the industry's largest asset index. The amount of assets offered is an indication of a company's worth, and Cedar Finance offers a large array of assets across a variety of asset classes. Currently, Cedar Finance offers the ability to trade over 30 stock assets, 17 currency pairs, seven commodities and 27 indices using binary options. This large asset index coupled with the ability to choose options with diverse expiry times helps all traders to find an option that suits their particular area of interest and expertise.
Cedar Finance is truly one of the best binary options trading services available, and now, through its commitment to constant improvement, the opportunity to trade binary options has been extended to Italian-speaking investors. Investors can look forward to other new and exciting additions to Cedar Finance's already excellent services.
ABOUT CEDAR FINANCE
Cedar Finance is the most professional and objective platform for trading Digital Options online, offering clients an easy and 100% secure way to trade all major assets - forex, commodities, indices, and stocks. As a pro-consumer institution it provides personal account managers, background information about the markets, a guided tour, seminars, one-on-one training, live chat, and 24/7 phone and technical support. Since the beginning, Cedar Finance has built a loyal base of clients by drawing upon its expertise in providing intuitive software and exceptional services for trading Digital Options.