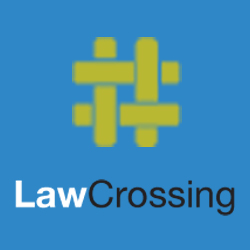 Employment rate of paralegals and legal assistants will grow by 18 per cent into 2020.
Pasadena, CA (PRWEB) June 11, 2013
There may be a slack in hiring attorneys and lawyers for legal jobs, but pastures still remain green for paralegals, who are earning an average of $36 per hour. LawCrossing reports 9514 legal staff jobs in the U.S. that require to be filled by paralegals, as they gain importance in present times.
Paralegals have gained importance because of the multi-faceted role they can play in a legal team. Paralegals are trained to perform duties similar to that of attorneys. They can take up investigations, conduct researches on laws and regulations, draft documents to be filed in court and assist lawyers in handling cases. So, even though the employment market looks sluggish for attorneys and law students, paralegals are less affected. The U.S. Bureau of Labor Statistics reports that the employment rate of paralegals and legal assistants will grow by 18 per cent into 2020. The trend is attributed to attorneys and many law firms seeing great advantage in hiring paralegals, who help to build on to their success. Undoubtedly, this has raised the hourly base pay for paralegals and legal assistants this year, despite of the law firms decreasing clients' fees, reveals the recently released ALM/IPMA Annual Compensation Survey for Paralegals and Managers, 2013 Edition.
According to Jac Brennan, Attorney and Director of the Paralegal Certification Program at the University of Houston School of Continuing and Professional Studies, attorneys depend greatly on their paralegals, who "can be indispensable." Harrison Barnes, Chief Executive Officer of LawCrossing, agrees. He says, "There is a wide range of opportunities for paralegals in the U.S., especially after the great recession. Following the cutbacks, some law firms have started hiring paralegals in the pursuit to build a less-expensive support staff that can multi-task and assume responsibilities of lawyers."
Conducting an extensive categorical research on paralegal jobs in big and small law firms as well as in-house facilities, LawCrossing lists 889 openings for Family Law Paralegals, 481 openings for Patent Paralegals, 3,194 prospects for Litigation Paralegals and 4515 opportunities for In house Paralegals. Visit the LawCrossing site (http://www.lawcrossing.com/browse-jobs/jobs.html) to view more legal staff jobs listed directly from employer websites and get a clearer picture on the job openings for paralegals throughout the country.
About LawCrossing:
LawCrossing is an affiliate of Employment Research Institute, a powerful and comprehensive organization dedicated to help professionals, as well as first timers, finds jobs that will enhance their careers. LawCrossing consolidates every legal job opening it can find in one convenient location. LawCrossing has been on the Inc. 500 twice. The website also offers a three-day free trial to new members.