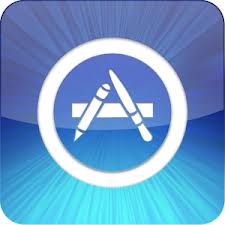 (PRWEB) June 11, 2013
It is well known that all countries in the world are quickly progressing towards making the education process digital and easily accessible to everyone. Many schools, colleges and tuition institutes are adapting and emphasizing on the use of smart phones and tablets for educational purposes. Various companies in the field of Mobile Application Development are focusing on developing educational applications to help kids learn in exciting and enjoyable ways. Dev IT Solutions has already developed over 20 Educational Mobile Applications for kids to ease the burden on the parents. These Educational Mobile Applications are developed for both iOS & Android platforms and are available for download from iTunes App Store for iOS and Amazon Kindle Fire & Google Play Store for Android.
During a recent press conference, a senior spokes person from the company said, "We are keenly interested in making education available for everyone in just a few clicks and for this; we have developed and launched over 20 applications on iOS and Android platforms. These unique apps will help young kids to learn with lots of fun. These applications will also reduce the burden on parents about their kid's progress in terms of knowledge and understanding. These Apps are specially designed to teach subjects like English, Math and also about various fruits, animals, vegetables etc. As of now, these Educational Mobile Applications are available for iOS & Android platforms but the company will soon launch them on other platforms such as Blackberry, Symbian & Windows."
Drawing Classroom is an exciting application which will teach young kids the concepts of drawing and art. The app will first be launched on iTunes store for iPhone and iPad. This amazing App has a unique functionality allowing the users to share screens with friends and family. A teacher can share the screen with multiple students, located at different places, and teach them how to make a drawing and the basics of art at the same time. Location will no longer be a factor in imparting education to young kids. This app offers various tools used to create a masterpiece.
Below are a few features of this application which will be launched within the next 3 months:
1. Attractive User Interface
2. Layers (Add Multiple Layers & Interchange Layers Of A Painting)
3. Brush (Various Styles Of Brushes With Variable Thickness)
4. Colors (Wide Range Of Color Options & Also Create Custom Colors From Pallets)
5. Eraser (Erase Part Or Full Drawing By Scaling Eraser)
6. Objects (Select Objects From Library & Also Create Your Own Objects)
7. Scale (Re-size Layers & Objects)
For more information, please visit http://www.devitsolutions.com/devitmobileapplication/
Contact:
Dev IT Solutions Pvt. Ltd.
A-302, Shapth Hexa, Opp. High Court, S.G. Highway, Sola - 380060
Email: info(at)devitsolutions(dot)com
About Dev IT Solutions:
Dev IT Solutions is one of the leading companies providing cutting-edge solutions for Mobile Application Development on various platforms. It has a dedicated team for Development of Mobile Applications i.e. iPhone Application Development, Android Application Development, Blackberry Application Development and Window Mobile Application Development.
iPhone, iPad are trademarks of Apple Inc., Android is a trademark of Google Inc., Blackberry is a trademark of RIM Inc., Windows is a trademark of Microsoft Inc.