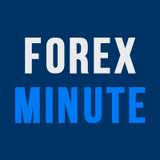 Commodity market deals with physical or virtual transactions of buying and selling of primary or raw commodities.
London, UK (PRWEB) June 14, 2013
ForexMinute, an acclaimed online Forex trading portal now offers the latest commodities market news for the traders and brokers. Commodity market deals with physical or virtual transactions of buying and selling of primary or raw commodities.
Commodities market includes two types of commodities - soft commodity - generally encompasses commodities harvested as products like coffee, cocoa, sugar, wheat, soybean and fruits; whereas, hard commodity - usually refers to commodities that are extracted such as gold, rubber, oil, etc. amongst others.
Commodities are grouped into larger classes for regulation purposes like energy, industrial metals, precious metals, agricultural which also includes livestock, etc. In fact, this market is further broken down into hundreds of primary commodities.
A story published in the online portal regarding commodities market claims, "The Asian trading session on Friday morning seemed a bit stumpy as commodities like oil, gold and natural gas fell a bit for July delivery. Sweet crude oil futures dwindled by 0.12 % to trade at USD 94.65 per barrel, on the New York Mercantile Exchange, even as traders are waiting for the release of the U.S. jobs report later today."
It further included, "The light crude was trading at USD 94.82 a barrel to end the trading session on Thursday with 1.15 % rise, the highest level reached by crude in four weeks. This is believed to be the first high of crude oil in a month, as investors are concerned about the demand for oil and economic news."
About ForexMinute:
ForexMinute is the world's leading Forex news website, providing investors all the required tools to become a top class Forex trader. The ForexMinute.com team offers global investors an array of resources, including financial news by the minute, fundamental analysis, technical analysis, Forex tools and much more. The aim of ForexMinute is to provide investors the leading Forex education tools, so they can visit their leading Forex portal whenever it suits them.
For more information, visit http://www.forexminute.com or call +1 800 758 5780.
You can have the ForexMinute newsletter delivered to you each trading day. Simply sign up today. You will be kept up to date on the latest market action. It's free and simple - http://www.forexminute.com/newsletter.