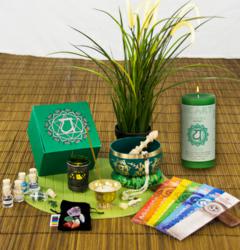 (PRWEB) June 17, 2013
Kheops International, one of the world's best importers and suppliers of wholesale metaphysical and Wiccan products, will be exhibiting at the 2013 International New Age Trade Show. This one-of-a-kind trade show focuses on the needs of buyers and sellers in the New Age/Metaphysical sectors. Wholesale distributors, independent retailers and manufacturers will assemble at the Denver Merchandise Mart June 22nd-24th, 2013 for this spectacular trade show exhibit.
As a top importer and supplier of wholesale metaphysical, new age and Wiccan products, Kheops International is committed to finding affordable, quality products that touch the soul, soothe the heart and comfort the mind. Retailers, both big and small, are invited to view Kheops expansive line of products at the INATS West, booths 403-405 and 502-504, from June 22nd-24th, 2013. Preview Kheops all-encompassing line at http://www.kheopsinternational.com.
Kheops understands the need to keep things fresh and continuously adds new products to their ever expanding and changing line of quality metaphysical supplies. They also incorporate exclusive designs into some of their most popular products, taking them from ordinary to extraordinary.
At this year's INAT Show, Kheops will be spotlighting many products from their new line, including their new Chakra Singing Bowl Collection. This stunning collection features seven brightly colored singing bowls with exclusive designs. Each bowl represents the color and symbolic sign associated with each of the chakras.
The harmonic and meditative tones produced by a singing bowl's vibrations are known to have a balancing effect on the chakras. Playing a singing bowl brings a centering to the body and a balance, known as synchronization, to the brain. This is a must-have item for any New Age store.
Kheops will also be showcasing their spectacular line of poly-resin Feng Shui Figurines, many of which glow in the dark and their new White Metal Box and Journal Collection. These items are perfect for the gift buyer looking for products with multi-cultural appeal. To learn more about all these exciting new products visit Kheops at the INATS, booths 403-405 and 502-504, June 22nd-24th, 2013.
As a metaphysical wholesaler with more than 20 years' experience Kheops International really knows the business and offers services and supplies to a wide variety of markets, including: metaphysical, new age, smoke shops, Buddhism, Wiccan and Pagan, general gifts, garden centers and more.
Kheops also has a team of caring and knowledgeable sales representatives who are always on hand to offer tips and suggestions. Their expertise comes from hands-on experience, and from being in the metaphysical business for so long.
Meet this year's INATS sale representative team: Kamil, Bernard, Marc and Myriam. Each of these experienced representatives will be on hand to answer questions and to provide quality care and service. Plus, they can make sure any item you want to view is at the show, just give them a call. Buyers interested in scheduling appointments for the INAT Show can contact any one of these fine Kheops Internationals sale representatives. Click here to find an area representative.
About KheopsInternational.com
Kheops International prides itself on being one of the best wholesale suppliers of quality metaphysical products. They search the globe to bring meaningful gifts to your store. Kheops makes it a priority to steadily increase its supply of products that have been manufactured using environmentally-sound methods. Kheops purchasing agents work diligently with suppliers to improve product quality, maintain competitive pricing and to ensure that the manufacturing processes are safe. These humanitarian efforts help to ensure a positive energy in all of their meaningful gifts.