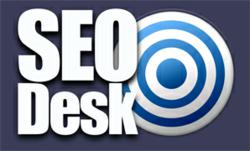 (PRWEB UK) 13 June 2013
Hadlow Manor is pleased to announce that they have formed a business partnership with SEODesk. The venue has been one of the premier Kent wedding venues for many years but since a major refurbishment project in 2011, Hadlow Manor is a wedding venue that stands apart from all other local options. The new relationship with SEODesk aims to increase awareness of the venue's suitability as a wedding host and to ensure the venue's online presence is strengthened.
A hotel which dates back to the 19th century is going to have a lot of charm and history behind it and Hadlow Manor has seen it all. Located in the heart of the Kent countryside, there are few more picturesque settings for a wedding in the local area and with 29 bedrooms available; there is plenty of room for guests to enjoy their time at the hotel.
The wedding market is becoming an increasingly competitive market and Hadlow Manor aims to ensure it remains the obvious choice for weddings in the local area. From the knowledge and experience that staff can provide for bride and grooms planning their wedding to the best location for wedding photographs in the area, when it comes to the best wedding venues Kent can offer, Hadlow Manor has a lot going for it.
This is what SEODesk aims to capitalise on and by using the core strengths and benefits of both companies, Hadlow Manor can be the perfect Kent wedding choice. SEODesk have great experience in assisting venues and hotels to reach high placings in search engine rankings with respect to relevant keyword terms and both parties are confident that this will be the outcome of their new business relationship.
With Hadlow Manor and SEODesk coming together in a very happy union, many couples from Kent and beyond can look forward to tying the knot in one of the most visually stunning and stylish destinations in Kent.
About Hadlow Manor:
Hadlow Manor is a Georgian Manor House which carries a Grade II listed status and it dates back to the early part of the 19th century. The stunning surroundings are one reason why so many people choose Hadlow Manor for their wedding but with 29 bedrooms, fantastic gardens, ample parking and some of the best views in the local area, there are lots of reasons to opt for Hadlow Manor. With a high level of customer service and vast experience in planning and providing weddings, this venue is the natural choice in Kent.