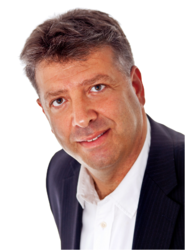 Manchester, UK (PRWEB UK) 13 June 2013
According to the latest Macmillan Cancer Support report published 7th June 2013 (http://www.macmillan.org.uk/Aboutus/News/Latest_News/By2020almosthalfofBritonswillgetcancerintheirlifetime%E2%80%93but38willnotdiefromthedisease.aspx), the projected figure of the number of people who will get cancer during their lifetime is 47%, up from the current 44%, would put huge pressure on the NHS.
People living longer is thought to be a major reason for the increase.
But the charity said that more people were surviving cancer compared to 20 years ago.
In 1992, the proportion of people in the UK who got cancer during their life was 32%. This increased to 44% in 2010, an increase of more than a third.
Macmillan said this figure would continue rising over the next decade, levelling off at around 47% between 2020 and 2030.
The charity said this was likely to be an underestimate of the true risk facing people alive in 2020, as life expectancy increased and more people developed cancer.
Steve Allen head of Steve Allen Insurance, said: "With such a high probability of contracting cancer in your lifetime taking out critical illness insurance should be a mainstream decision. Many people cross their fingers and hope it will never happen them. The reality is very different. These are just the statistics for cancer. When you take into account other conditions such as heart attack, stroke, and other conditions such as Parkinson's etc. Statistically you will suffer from at least one serious illness during your lifetime."
Steve went on to say. "Talk to a broker about getting the best cover available on the market. Its often cheaper than you think, and it gives you peace of mind. Remember having a little protection makes more sense than having no cover at all."
About Steve Allen Insurance
Steve Allen Insurance provides all types of insurance cover including critical illness insurance, Life Insurance, Accident and Unemployment cover and income protection insurance. Steve Allen Insurance is a trading name of Carrington and Company which is authorised and regulated by the Financial Services Authority.
Find out more at http://www.stevealleninsurance.co.uk or call 0161 766 1927.