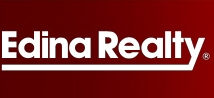 Using a short sale can be simpler than you think
Maple Grove, MN (PRWEB) June 12, 2013
Edina Realty's #1 Maple Grove short sale expert Kris Lindahl has released a new resource for homeowners to use when considering using the short sale process to sell their home. "Using a short sale can be simpler than you think," Lindahl said, and continued, "With me at the helm it's guaranteed to go smoothly." Lindahl has been providing proven resources for both buyers and sellers in this market for years, and now he's released the Minnesota Short Sale Calculator website, a one-stop shop for all-things short sale.
Homeowners can use the website to enter a few pieces of information and receive a real-time email that includes an estimated value on their home. "Homeowners get access to this information without signing any contracts and without giving up any private information," Lindahl said, and continued, "It's there so they can get their feet wet before committing." The website also has detailed information on tax consequences and credit implications as well as a video series answering frequently asked short sale questions.
"I created this website so that homeowners have a resource they can rely on," Lindahl said. The experienced agent's combined use of technology and market knowledge have helped him to create the market's most proven resources available. His peers refer to him as an 'Internet Marketing Specialist' because his use of technology and the internet greatly increase his clients' chances at success.
For more information call Kris and his team at 763-447-3925 or visit the Minnesota Short Sale Calculator website to get an estimated value on your home today.