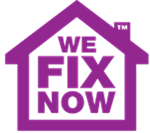 Unfair and untrue comments can literally cost UK trade millions of pounds each year
(PRWEB UK) 11 June 2013
The new online service offers reputation management programmes and online customer care, which allows businesses to remove untruthful reviews from blogs, review sites, forums and search engine results pages. gotjuice.co.uk has announced that it will be investing £250,000 in the new service which allows those in the trade industries to successfully protect their businesses and reputation – reports HPV on June 11.
Mark Hall, the managing director of gotjuice.co.uk told HPV of the damaging effects of false reviews that customers are able to find online:
"Online reviews and mentions can ruin businesses so they need to manage their online reputations. Unfair and untrue comments can literally cost UK trade millions of pounds each year."
A representative from We Fix Now, who provide trustworthy, reliable and fully-qualified plumbers in Camberwell and London areas, welcomed the news that this new service is receiving investment:
"The news that gotjuice.co.uk will be investing £250,000 in this new online service reassures us that steps can be taken to reduce and limit the damaging effect of untrue and unfair reviews which can powerfully affect our business in a negative way. The new service offers us protection against losing vast sums of money due to false reviews available online and allows us to protect our reputations."
We Fix Now is a London-based company providing emergency plumbers and electricians throughout the M25 and surrounding counties. Renowned for their fast and effective service, the firm also specialise in unblocking drains, fixing central heating and boilers and sorting problems with gas. With a strong focus on customer service, We Fix Now prides itself on providing fully qualified and experienced engineers day and night, every day of the year.