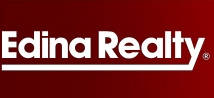 This really puts the power in the homeowners' hands
Medina, MN (PRWEB) June 12, 2013
The short sale transaction can be the best option for homeowners underwater on their mortgage, but preparing for the short sale can be difficult. Edina Realty's Kris Lindahl, an experienced Medina short sale expert, has released a new website to help homeowners prepare for the short sale process. "I wanted to create a resource that homeowners can use without signing any contracts or giving up private information," Lindahl said, and continued, "That led to the Minnesota Short Sale Calculator website."
The website allows homeowners to enter a few pieces of information and receive real-time email that includes an estimated value on their home. "This really puts the power in the homeowners' hands," Lindahl said. The website also holds detailed information on tax consequences and credit implications as well as a state-of-the-art video series answering the most frequently asked short sale questions. "There's no doubt in my mind that using this website will boost homeowner confidence," Lindahl said.
The experienced agent's coveted approach to real estate has made him one of the most sought out agents in the nation. Using a combination of technological expertise, vast market knowledge, and an unrivaled dedication to client service, Lindahl is able to provide the best resources available to his clients and the general public. "It's important for both buyers and sellers to be well-educated to maintain a healthy real estate market," Lindahl said.
For more information on how to list your home call Kris and his team at (763) 447-3925 or visit the Minnesota Short Sale Calculator website to get an estimated value on your home today.