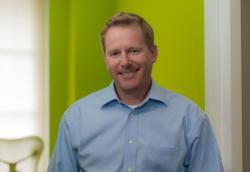 Blake's hands-on experience in the nonprofit world, online marketing acumen and industry contacts will enable Salsa to leapfrog the competition
Washington, D.C. (PRWEB) June 12, 2013
Salsa Labs, Inc. (Salsa), creator of the nonprofit platform to grow and engage a base of online support, today announced that Blake Groves has joined its senior management team as Vice President of Strategy and Business Development. In his new role, Groves will provide strategic direction and leadership to both product development and third party partnerships, helping Salsa continue its mission of offering valuable technology and services to nonprofit organizations and political campaigns.
"Our clients depend on us to help them grow and engage supporters online so we must continually strive to arm them with the most innovative tools available," said Scott Stouffer, CEO, Salsa. "Blake's hands-on experience in the nonprofit world, online marketing acumen and industry contacts will enable Salsa to leapfrog the competition, not only through strategic product development, but also with partnerships that will allow clients to integrate Salsa with third party vendors and applications to provide services beyond the confines of the traditional Salsa platform."
With more than twenty years of experience in technology solutions and consulting, Groves brings a combination of knowledge about sales, product management and marketing to his new role, with a specific focus on how Internet technologies can help nonprofit organizations.
"Salsa is an exciting organization doing great things for its clients and the nonprofit community," said Groves. "I look forward to putting my experience to work to help nonprofits better recognize and implement the power of online marketing to grow support and drive fundraising and advocacy."
Groves joins Salsa after holding positions at Convio and Charity Dynamics where he advised thousands of nonprofit organizations on implementing online marketing strategies and tools that resulted in significant supporter base growth. He has also served in both consulting and product management roles at IBM's eBusiness Unit, Netscape, Sun Microsystems and America Online. He holds a Bachelor of Science in Marketing from Texas A&M and a Master of Business Administration in International Management from Thunderbird School of Global Management.
Follow Salsa on Twitter or like them on Facebook.
About Salsa Labs
Salsa Labs (Salsa) helps nonprofits and political campaigns ignite action and fuel change around the world by growing and engaging a base of support online. With Salsa, groups of all sizes can easily organize their supporters and chapters, fundraise, advocate, communicate through email and social media, host events and measure results. Salsa provides more than technology; it offers strategic best practices, training, highly rated support and a strong online community, so its clients can focus their energy on their mission. The company currently empowers more than 2,000 organizations' and their more than 75 million donors, members, activists and fans across the globe.