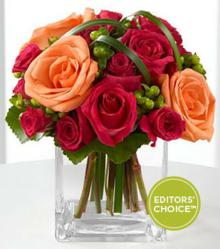 Atlanta, GA (PRWEB) June 12, 2013
Peachtree Petals, a recognized leading Atlanta florist specializing in premium floral arrangements and wedding floral services, announces discount coupons to its customers within their e-mail order receipts. The announcement is in an effort to market its customers additional opportunities for savings on future floral arrangements, improve customer loyalty and increase sales growth. Peachtree Petals strives to be the best choice in high-quality and custom-designed floral arrangements throughout the US.
The Peachtree Petals offers to its customers a 25% discount of any future orders they place by the following Monday of their current purchase. Customers will have a coupon discount code within their automated order e-mail receipt sent to them for the current order. Upon checkout, customers will simply insert their discount coupon code and press apply, which will update their total price. It can be applied for orders locally and nationwide. The discount coupon code can not be combined with any other offer.
Peachtree Petals continues to offer other daily discounts as well. Customers receive $10 off on all pick-up orders of floral bouquets and assorted gifts. Pick up orders can be placed via phone or online. Peachtree Petals is able to prepare pick-up orders within twenty minutes. When placing orders online, customers can simply select the option to pick up order and the $10 discount will then be credited to their debit or credit card at time of pick-up. Customers can also select the option to pay at pick-up method at checkout as well.
Peachtree Petals will continue to offer its standard free same-day delivery of all their floral bouquets within the Atlanta and Metro Atlanta area. Standard Service is a 5-hour window time for pick up and delivery. Peachtree Petals also offers to its customers a Rush Service option, which is a 2.5-hour window time and is an additional $8.99. Peachtree Petals can perform deliveries within business hours, after-business hours and to residential areas. Peachtree Petals' florist staff is also available to discuss special requests for custom design floral arrangements, wedding floral bouquets and any special floral deliveries.
Peachtree Petals is a well-known leader of superior floral arrangements and a recognized Master Florist throughout the US. From Atlanta, Georgia, Peachtree Petals services a growing list of clients, including company floral subscriptions and weekly floral services. The company offers a simple approach to the floral industry, most notably, free same-day flower delivery of all their floral arrangements in the Atlanta and Metro-Atlanta area.