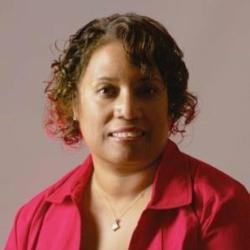 Traditional CIOs need to get over their phobias and realize that the world will pass them by.
Vancouver, British Columbia (PRWEB) June 12, 2013
Former NASA CIO Linda Cureton knows a thing or two about the impact of social media in business. Cureton was a member of the executive team at NASA responsible for providing Information Technology advice and services, but unlike traditional CIOs, Cureton assumed a social role. Cureton's initiatives included the use of several internal social media tools as well as the creation of the first ever NASA CIO blog.
"I viewed my role more as a leadership role than a technical role. The technology, in fact, is the easy part – relatively," said Cureton. "My more difficult role of CIO was in leading people – getting very smart people to learn; and in leading change in an organization that finds sending a robot to Mars easy and implementing centralized IT services difficult."
Cureton had many reasons for taking a social path. "First, I wanted to learn, first hand, how this amazing technology worked. Second, I wanted to use it as a leadership tool to communicate the relevance and impact of change initiatives. Finally, I wanted to use it to help my personal leadership. I wanted people to get to know me better. That knowledge would increase trust."
Cureton is just one of several CIOs being featured in Jostle's Social CIO series. The weekly series by Jostle, an intranet company, focuses on the challenges and successes of applying social tools inside an organization.
While Cureton may have set a new social standard, NASA itself was no social media rookie. In 2008 NASA's Mars Phoenix Lander, sent out a Tweet informing the public that water ice existed in the area directly surrounding the Mars Phoenix Lander. "This was more powerful than the traditional formally prepared press release," claimed Cureton.
"[Social] communication touches the hearts and souls of the listeners and is more relevant to a society that wants to understand our origins and if we are alone in this Universe."
Like many leaders experimenting with Enterprise 2.0 tools, success didn't happen overnight. "I did two key things. First, I ate my own dog food – that is, I used it myself. I demonstrated the value and tried to make myself an example. Doing this, I also had the ability to learn the pitfalls and potholes associated with social," added Cureton.
Cureton was also fortunate to work with a very innovative and forward leaning public affairs office. "They 'got it' and pulled the office of the CIO forward more than a few times."
Cureton's advice to other CIOs? Take risks and let go of the fear. "Traditional CIOs need to get over their phobias and realize that the world will pass them by. I am old enough to remember the same concerns raised about social media today discussed years ago about email. Yet, look at where we are today. We hardly think about the issues that paralyzed us years ago about email. It's ironic that we keep reliving history."
Since retiring from NASA Cureton founded and serves as CEO of Muse Technologies, an organization that focuses on IT transformation using technologies such as social media. To read the entire article, and to learn more about Jostle's CIO series, please click here.
About Jostle Corporation
Jostle's cloud-based People Engagement® platform is a next-generation intranet that helps organizations around the globe enable their employees and drive their culture, in simple and engaging, ways. Jostle's innovative approach results from an experienced team that brings three essential ingredients together – enterprise leadership, user experience design, and web-enabled software architecture. To share in our magic please visit us online at http://www.jostle.me. Based in Vancouver, British Columbia, Jostle's enterprise platform does what intranets always dreamed of doing, but never could.