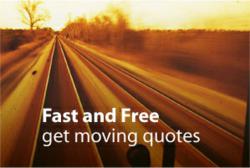 Movenetwork.com is the solution because they offer customers immediate online quotes from a variety of local moving companies.
(PRWEB) June 14, 2013
It can be a time consuming process to find out which local moving companies provide the types of moving services people require. Add to that a great deal of time can be spent contacting each of the moving companies worthy of being considered, then waiting for them to provide a moving estimate. Often, customers are eager to proceed with planning a move, but may be waiting days or weeks to make a decision on hiring a moving company. This is only because they do not have the vital information they need.
Movenetwork.com is the solution to waiting for the details. They offer customers immediate online quotes from a variety of local moving companies. Moving quotes are based on the form customers fill out online that details the move size, relocation details, route and timing. Quotes are also available for special moving needs such as auto or boat transport and storage, self storage, large and heavy item moving such as pianos and even international moves. The reputation and credentials of each moving company estimate provided through Movenetwork.com has already been verified. The pre-screening process weeds out the moving companies that do not have a track record of good customer service or that do not meet industry standards.
In addition to local moving companies, http://www.movenetwork.com also provides moving guides and expert tips. They help people planning a move to stay on budget, and to prepare them for the move within their timeline. Helping people avoid the stress of waiting for a moving quote, movenetwork.com is a valuable asset for people planning a move. The services they provide save customers time and money, making it possible for people planning a move to focus their attention on settling into their new home or office faster.
People planning for a local or long distance move count on the services of movenetwork.com for fast and trustworthy moving estimates from moving service providers. Moving estimates provided are no charge and no obligation.