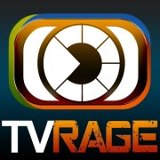 (PRWEB) June 11, 2013
TVRage.com has today elected to shine its spotlight upon a feature piece, penned by TVR's own Allyson Koerner. Entitled 'The Many Faces Of Amy Acker', the piece serves as a rundown of the actresses' most memorable roles, from Fred on 'Buffy the Vampire Slayer', all the way to unhinged genius Root on the CBS hit 'Person of Interest'. Acker has become quite the sought after supporting player in recent years, portraying Claire in 'Dollhouse', and guest starring on shows like 'CSI', 'Warehouse 13', 'Grimm', 'Supernatural' and more.
Here's an excerpt:
"6. Rachel Conroy on "Happy Town"
In 2010, Acker played Rachel Conroy in ABC's mystery "Happy Town" about a Minnesota town dealing with child kidnappings. As Rachel, Acker played a smart and beautiful woman, who eventually ends up abducted. She also had the tough job of playing Geoff Stults' wife in the series. Unfortunately, for viewers, the show only lasted for six episodes."
Click here to read the full list.
Also, Allyson introduced another new feature yesterday, one TVRage hopes will catch on with audiences. 'Meatless Mondays' is a series of interviews with TV actors and actresses that happen to be vegan, as they discuss both their careers and how the vegan lifestyle shapes their life. Allyson is herself a vegan, so the subject is very close to her heart.
Click here to check out the first ever 'Meatless Mondays', featuring an interview with 'True Blood's Kristin Bauer van Straten. Happy reading!