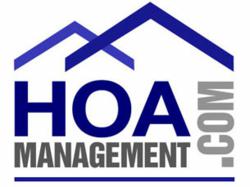 We believe in the power of social networks to spark brand engagement and to create trusted relationships in an innovative way
(PRWEB) June 11, 2013
HOA Management (.com) is an online directory of community association management companies and vendors from across the nation. HOA Management (.com) recently announced the relaunch of their website, which has the added capability of linking directly to the social media profiles of advertisers.
According to research conducted by Experian.com, approximately 27% of the total time spent online is done on social networking sites. Consequently, social media has been proven to generate more leads than traditional marketing methods, with an increased lead conversion rate. Taking these statistics into consideration, the developers at HOA Management (.com) have integrated social media into nearly every aspect of the new website.
Mark Logan, Director of Operations for HOA Management (.com), stated, "We have seen how social media has changed communication within the HOA management industry. We believe in the power of social networks to spark brand engagement and to create trusted relationships in an innovative way."
Each advertiser on HOA Management (.com) can now display links to their social media profiles directly from their landing page on the directory. These links are prominently displayed on the profile pages and are identified by the logo of the appropriate social network. The networks supported by HOA Management (.com) include Facebook, Twitter, Pinterest, Google+, and LinkedIn.
HOA Management (.com) is a leading HOA property management directory that uses targeted marketing strategies to reach out to community associations and offer them free access to its online directory. Association residents and board members are able to connect with professional management companies and service providers in their local area by searching on the HOA Management (.com) directory. To learn more about HOA Management (.com), visit http://www.hoamanagement.com or email sales(at)hoamanagement(dot)com.