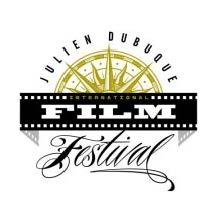 Dubuque, Iowa (PRWEB) June 12, 2013
Platinum Supplemental Insurance will be a sponsor of the 2014 Julien Dubuque International Film Festival. The event, which takes place on April 24-27, 2014, will showcase several dozen independent films from local, national and international filmmakers.
The films are screened in over a dozen venues along Main Street in Dubuque, Iowa; including the basement of Platinum's office building at 137 Main Street.
"We were excited to be a venue for the 2013 film festival," says Mike Berg, chief operating officer of administration. "The buzz the festival created in our community this year was impressive, and it was an exciting way to draw new visitors to our community. We really want to help support causes that help Dubuque grow, so we have decided to become a corporate sponsor of the event for 2014."
For more information about the Julien Dubuque International Film Fest, please visit: julienfilmfest.com.
About Platinum:
Platinum Supplemental Insurance is one of the most innovative marketers of exclusive supplemental insurance products in the Midwest, offering custom designed products that include Cancer, Heart Attack & Stroke, Long-Term Care and Accident & Disability insurance solutions. Headquartered in Dubuque, Iowa, Platinum's growth is a direct reflection of its commitment to exceed customer expectations with excellent service and affordable products that are underwritten by highly rated companies. In addition, Platinum has proudly held an A+ rating from the Better Business Bureau since 2004 for meeting the bureau's accreditation standards year after year.
With a solid fundamental mission to provide the best products and services to their customers, Platinum also invokes a commitment to their representatives and employees with outstanding opportunities for personal, professional and financial growth. For more information on Platinum Supplemental Insurance, please visit http://www.pltnm.com or contact them directly at (563) 557-2504.