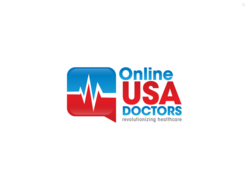 Online USA Doctors is the only virtual online health care insurance alternative that helps people achieve optimal health without leaving their home or breaking the bank.
Houston, TX (PRWEB) June 11, 2013
Barrack Obama is vocal about the need for every American to have access to affordable healthcare. Online USA Doctors has taken up the challenge through the power of the internet. Finally, Americans seeking the advice of a family doctor can find a doctor on the internet and get genuine advice.
"We are very excited about what's been happening recently," Julie Wright, CEO enthuses. "Online USA doctors goes further than simply offering healthcare consultations at affordable rates. We are putting healthcare insurance within the reach of every citizen, so when they need to find a doctor they have the money to pay the consultation".
Online USA Doctors is as practical as it is affordable. A USA licensed doctor receives an email or takes a video call, and skillfully diagnoses the caller's health care requirements. Following that, they offer advice and may recommend lab tests or a medical-grade prescription. I was pleasantly surprised. Unlike regular family doctor practice, everything vests in a central database that is accessible to professional peers. This is the only form of healthcare I know that manages the possibility of patient fraud so effectively.
The exceptionally comprehensive Online USA Doctors package incorporates the following distinct advantages:
The right to find a doctor with online access to medical databases
Direct access to the benefits of professional online telemedicine
Health care insurance that's affordable and really works
A quick and easy way to consult a family doctor about symptoms
An absolute guarantee that healthcare advice is impartial and confidential
When chatting with the Online USA Doctor's CEO, Mrs. Wright, she conveyed that these are a few of the benefits the revolutionary Online USA Doctors service brings. "That's right," Julie Wright, CEO explained. "We've just introduced alternative and holistic advice that's not regularly available from a family doctor. This is because we believe that proven homespun medicine can be just as effective at a fraction of western healthcare costs."
Many people are too busy to go to a doctor during traditional work hours of 8-5 pm Monday through Friday. People desire a doctor type office that offers natural alternatives for many common health conditions, such as diabetes, hypertension, sleep apnea, hormone irregularity and more. Online Doctors healthcare offering include same day / urgent care type services, and employer / employee health services to drive healthcare costs down even more.
Online USA Doctors offers a unique combination of family doctor type service coupled with genuine health care insurance benefits and more. This could very well be the way that Obama's dream of universal health care would be realized?
Online US Doctors is an amazing way to tap into affordable healthcare, with the added benefit of inexpensive health care insurance incorporated. If you are as excited as I am you can contact Online US Doctors providing service nationwide in the USA, or call them at (855) 872-0012, or pay a visit to them on internet.