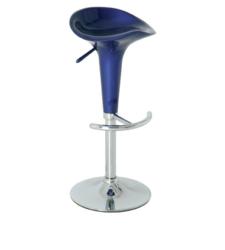 (PRWEB UK) 17 June 2013
FurnitureInFashion, one of the leading suppliers of contemporary and modern furniture in the UK, is pleased to announce the supply of stunning Pazifik bar stools to renowned design and build company Envisage. FurnitureInFashion offers the largest range of contemporary bar stools, along with bistro furniture, and Pazifik bar stool range is an extensive and innovative bar stool range available in stylish designs and bold colors. As Envisage is a design and build company, and involved in making the environment attractive for customers, Pazifik bar stools will further enhance the overall look.
Envisage is a UK-based full service design and build company that creates compelling and exciting brand environments to attract target audiences. The company combined graphics and architectural solutions with effective technologies to get the message across to the customers clearly. For over thirty years, Envisage has been delivering exhibition and event solutions for some of the leading agencies and known brands in the UK. The spokesperson of Envisage said, "Envisage is committed to providing quality design services to exhibition design, exhibition build, project management, contract interiors, modular exhibition stands, museum and visitor center, contract interiors, marketing suite, and much more. These arrangements require contemporary and modern furniture with sleek and clean designs. When it comes to contemporary and modern furniture designs and style, FurnitureInFashion has definitely set a benchmark. Over the past few years, furniture from FurnitureInFashion has been bought by some of the leading interior design companies. This portfolio has impressed Envisage, which is why the company bought Pazifik bar stools from FurnitureInFashion."
The spokesperson further added, "Pazifik bar stools from FurnitureInFashion are extremely durable, stylish, and innovative. These bar stools can enhance any environment. Envisage had good experience with FurnitureInFashion, as their delivery and customer service was professional and prompt."
Pazifik bar stool range is a stunning offer by FurnitureInFashion. These bar stools allow higher view while eating, drinking, and doing other activities. These bar stools are made of a chromed steel structure with 360 degrees swivel capacity and a plastic seat. These bar stools can fit properly into small areas when not in use. Pazifik bar stools are not only a great way to get extra seating without taking up too much space, but they can also serve a distinctive addition to any given space. These bar stools can be adjusted according to the height of bars and kitchen counters. Pazifik bar stools are available in silver, lime green, cream, red, mint green, black, blue, orange, and white. These bar stools are available at affordable prices.
The Managing Director and CEO of FurnitureInFashion said, "FurnitureInFashion is very proud to be a supplier of Pazifik bar stools to Envisage. Envisage is a prestigious design company that is working with one of the leading names in the UK. This opportunity has allowed FurnitureInFashion to showcase its products to a larger market, which will eventually benefit the company by increasing sales. The deal with Envisage has been very profitable in terms of establishing goodwill and promoting the brand. FurnitureInFashion looks forward to more business opportunities with Envisage."
To have a look at value-for-money bar stools online, and to place a pre-stock order, please visit the company website today at http://www.furnitureinfashion.net. The range of affordable bar stools and bistro tables available online at the website is huge, delivery is fast, savings are massive, and quality is guaranteed.