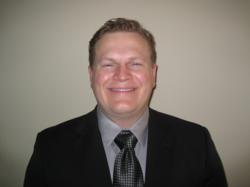 I enjoy helping patients look and feel their best.
Fresno, CA (PRWEB) June 11, 2013
SmileCare is proud to welcome oral surgeon Matt Murray, DDS, MD, to its team of dental specialists and general dentists. Dr. Murray has traveled around the world to help fix smiles. His services include bone grafting, cosmetic surgery, dental implants, dentoalveolar surgery, extractions, pre-prosthetic surgery, ridge augmentation and sinus lifts.
Dr. Murray enjoys giving back to the community and has been on numerous mission trips including ones to Belize, Fiji, the Galapagos Islands, and Vietnam. He is also involved in local volunteer projects.
"I enjoy helping patients look and feel their best," said Dr. Murray.
Dr. Murray treats adults and children starting at age 5. He coordinates care with general dentists to ensure patients receive the treatment they need and is currently accepting patients at these locations:
SmileCare Bakersfield
2750 Ming Avenue
Bakersfield, CA 93304
(661) 396-1701
SmileCare Clovis
1010 Shaw Avenue, Suite B
Clovis, CA 93612
(559) 323-1776
SmileCare Fresno
2745 W. Shaw Avenue, Suite 103
Fresno, CA 93711
(559) 227-2900
SmileCare Manchester Mall
1901 E. Shields Avenue
Suite 226
Fresno, CA 93726
(559) 226-2626
SmileCare Modesto
2900 Standiford Avenue
Suite 2
Modesto, CA 95350
(209) 577-5008
Dr. Murray graduated from Loma Linda University School of Dentistry and Medicine in Loma Linda, CA and completed an internship in general surgery and a comprehensive oral and maxillofacial surgical residency. He is a member of several professional organizations including the American Association of Oral and Maxillofacial Surgeons, the California Association of Oral and Maxillofacial Surgeons, the American Dental Association and the American Medical Association. He is also an Associate Fellow of the American College of Surgeons.
SmileCare accepts more than 200 types of insurance and offers SmilePlus® for patients without insurance, which can save them up to 70% on dental costs.* Financing plans are available for patients who qualify. For more information, visit http://www.SmileCare.com or call 1-800-32-SMILE.
About SmileCare and Coast Dental
SmileCare Coast Dental of California, Dental Group of Adam Diasti DDS PC, with its professional associations, is one of the largest providers of general and specialty care in the United States with more than 175 affiliated practices operating as Coast Dental, SmileCare and Nevada Dental Associates in Florida, Georgia, California, Nevada and Texas. Coast Dental Services, Inc. is a privately-held practice management company that provides comprehensive, non-clinical business and administrative services to its affiliated practices. The company is headquartered in Tampa, Florida. For more information, visit CoastDental.com.
Disclaimers
*SmilePlus® IS NOT A REGISTERED INSURANCE PLAN. SmilePlus cannot be combined with insurance or discount dental plans. Minimum fee only. Fee may vary with complexity of case. The dentists and hygienists are employees or independent contractors of SmileCare Coast Dental of California, Dental Group of Adam Diasti DDS PC, (Adam Diasti, DDS, Lic. 60596). SC-800356