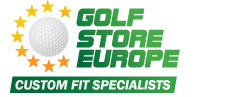 The Garmin S3 encapsulates every golfer's needs bringing accurate and specific course detail as well as working as an everyday watch. The high tech approach has been met with great demand
(PRWEB UK) 12 June 2013
GolfStoreEurope is pleased to announce that it is now stocking the Garmin S3 Approach GPS Watch with touch-screen technology. The watch is the latest in innovation featuring no fees or subscription with over 27,000 preloaded golf courses. The high resolution, glove friendly watch displays the shape and layout of every course including the distances to the front, back and middle of golfing greens, as well as digital scorecards and yardages. The Garmin S3 also functions as an everyday watch and is available in black and white.
To date, GolfStoreEurope has experienced a high level of interest in the watches and has dealt with a high number of orders since the watch launched. An expert team member discussed the sell-out watch further.
"The Garmin S3 encapsulates every golfer's needs bringing accurate and specific course detail as well as working as an everyday watch. The high tech approach has been met with great demand and has reportedly improved many golfers' games. GolfStoreEurope is delighted to offer the watch at a lower price than most other RRPs something that has undoubtedly added to our sales."
GolfStoreEurope continues to make announcements about new products in golfing equipment and accessories.
GolfStoreEurope is Europe's leading provider of specialist golf equipment. Based in Ireland and boasting stores up and down the country, the retailer also gives customers the opportunity to order an array of top golf accessories on the web – head over to golfstoreeurope.com and check out the ever-expanding range of products now available at the click of a button. The staff at the company emanates a clear passion for the sport and so is able to cater for both amateur and professional golfers alike.