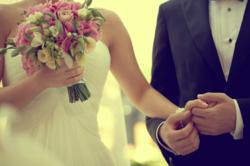 Newport Beach, CA (PRWEB) June 12, 2013
Beer-loving brides and grooms are adding one more thing to their wedding planning to-do list when it comes to the ale served at their wedding bar. Instead of just choosing between foreign or domestic, couples are now creating their own customized brews. The trend is becoming so popular that coming up with a personalized wedding day beer is part of one Los Angeles hotel's reception package. The hotel has partnered with a local brewery in order to allow interested couples to come up with a unique beer recipe and to actually brew the blend themselves. (http://www.cnbc.com/id/100797348 06/08/2013).
As signature cocktails continue to be a popular option for 2013 brides and grooms, craft beer is a way for beer connoisseurs who are getting ready to walk down the aisle to share their own type of signature drink with wedding guests.
With today's couples looking to have a hand in every aspect of their wedding in order to personalize their special day, it's no wonder many are eager to customize what their guests will be drinking, too.
"The 2013 wedding season is all about personalization and creating a day that really represents what the couple is about," said Brett Reynolds, CEO of Wedding.com. "This means choosing colors, flavors, decorations, food and drinks that really convey to the guests who the couple is. Crafting a special beer is one more way to take the personalization trend to the next level."
Beer has long been a favorite drink option at wedding bars. Samuel Adams even started creating its Brewlywed Ale in 2012 for newlyweds and couples preparing to tie the knot. The ale was so popular that the beer company will be releasing it again later this summer. But Brewlywed Ale is only available for one day in limited supply, leading lots of couples to come up with their own frothy creation.
Not all couples care enough about beer to take the time to create something new and unique for their big day. But for those who do, guests are sure to have a hopping good time.
About Wedding.com
Wedding.com is an innovative new website that connects engaged couples planning their wedding with wedding vendors looking to grow their business. Wedding.com contacts vendors for couples, giving them the power to compare and negotiate while ultimately saving time and money. With 15,000 couples and 25,000 vendors currently using the website, 150,000 proposals have already been sent since their inception. Vendors range in services from wedding planners, photographers, florists, and DJs to custom invitations, party favors, and much more. For additional information about the company and its services, please visit Wedding.com.