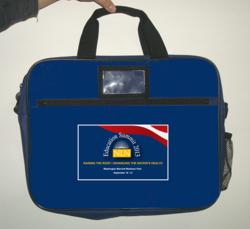 "As the NLN relocates to Washington, we have taken the opportunity to invite national leaders to the 2013 Education Summit to discuss key policy issues that affect the role of nursing in a reformed health care system." NLN President Dr. Judith Halstead
New York, NY (PRWEB) June 12, 2013
This year, the National League for Nursing will host Education Summit 2013 in its new hometown: the nation's capital. The can't-miss four-day conference of the year for nurse educators in all academic settings and executives in allied health care organizations will take place Wednesday, September 18 through Saturday, September 21 at the Washington Marriott Wardman Park hotel and convention center steps from the neighborhood where America's influential health care policymakers and lawmakers routinely gather.
"As the NLN officially relocates its headquarters this summer from New York City to Washington, DC, opening its doors to the new NLN Home for Transformative Excellence in Nursing Education, the League has taken the opportunity to invite national leaders who are champions of nursing to the 2013 Education Summit to discuss key policy issues that affect the role of nursing in a reformed health care system," said Judith A. Halstead, PhD, RN, FAAN, ANEF, president of the NLN. Dr. Halstead noted the unique theme and focus of this year's Summit, Raising the Roof / Advancing the Nation's Health: "Stay tuned to hear more about our high profile guests."
"In addition to offering the chance to learn and network with colleagues from coast to coast and all points across the globe, the 2013 Summit is a housewarming party for the NLN, representing a major milestone in our history," stated NLN CEO Beverly Malone, PhD, RN, FAAN. "We will celebrate the NLN's many accomplishments, even as we continue our work to fulfill the mission to promote excellence in nursing education to build a strong and diverse nursing workforce to advance the nation's health."
At Thursday's midday Plenary Session, Ready or Not, Here They Come: Are Nursing Graduates Ready for Practice?, Jean E. Johnson, PhD, RN, FAAN, dean of the School of Nursing at George Washington University, will provide a live exemplar of the dynamic between education and practice. Dr. Johnson will address what some have termed a "transition crisis," the failure of current nursing curricula and orientation systems to adequately prepare newly minted nurses for today's practice environment, and deliver the key message that education and practice silos must build bridges now more than ever as health care reforms take hold.
Throughout the four-day gathering, participants will explore inter-professional teaching strategies that improve quality and safety; discuss innovative and adaptive curricula that address health care imperatives; celebrate individual and collective accomplishments; and strengthen networks and partnerships. Concurrent sessions will focus attention on four distinct arenas: deans and directors; innovations in teaching; leadership; and simulation and technology.
Other Summit highlights include:
*Dr. Malone's much anticipated CEO Summit Address and Awards Presentations: Thursday evening
*National Faculty Meeting, featuring Dr. Halstead's President's Valediction and a discussion of the NLN's new accreditation services; chaired by NLN president-elect, Marsha Howell Adams, DSN, RN, CNE: Friday morning
*Annual Business Meeting, with Dr. Adams' Installation and President's Address; and Awards/Grants Presentations: Friday midday
*President's Reception/NLN Banquet and Academy of Nursing Education Induction of Fellows and Presentation of Centers of Excellence: Friday evening
*Debra L. Spunt Lecture, funded by Laerdal Medical: Using Simulation-Based Education To Make Patient Safety Connections, by Carol F. Durham, EdD, RN, ANEF, clinical professor of nursing and director of education-innovation-simulation learning environments at University of North Carolina-Chapel Hill School of Nursing: Saturday morning
*Pre- and Post-Summit Workshops on a variety of professional development topics, eligible for CEU credit
For complete information on NLN Summit 2013 and to register, visit http://www.nln.org/summit. To assist participants in choosing the sessions they wish to attend, abstracts for all concurrent sessions are available online at http://www.nln.org/summit.
For additional registration questions, please call the Summit registration hotline: 1-800-321-6338.
Editors and reporters: For interview opportunities, please contact NLN chief communications officer, Karen R. Klestzick at 212-812-0376.
Dedicated to excellence in nursing, the National League for Nursing is the premier organization for nurse faculty and leaders in nursing education. The NLN offers professional development, networking opportunities, testing services, nursing research grants, and public policy initiatives to its 37,000 individual and 1,200 institutional members. NLN members represent nursing education programs across the spectrum of higher education and health care organizations and agencies.