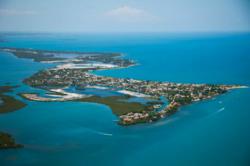 Barefoot Perfect
Placencia, Belize (PRWEB) June 13, 2013
"Placencia has great beaches, but it's the adventures to be had that make this a top 100 beach destination. Jungle rivers, Mayan ruins and fantastic wildlife make this one a beach trip with various purposes," reads the description of Placencia beaches, from a recent publication by CNN Travel."
We met up with Natalie Ranguy, the Guest Services Manager at Chabil Mar, to chat about this honor for the area.
"Placencia is a small traditional fishing village of about 1300 full time residents, so we don't always get that much international recognition. What makes us so special is our location along the southern coast of Belize on a 16 mile long peninsula, at the end of which, lies our Village of the same name."
"And to top if off, the list includes Laughing Bird Caye, a Belize National Park, just 11 miles off the coast of Placencia Village, where so many of our guests snorkel and scuba dive while visiting with us. It is a beautiful little piece of paradise and The CNN Travel list describes Laughing Bird so nicely - "Reaching barely a meter above sea level, this protected isle is less than a hectare in size, but offers one of the best day trips off the Belize coast. A huge amount of coral, bird and marine life call this place home, which is why so many visitors call it perfect", says Natalie.
She expresses the excitement for all of Placencia's tourism partners. "What an honor for our small village to make such an esteemed international top beaches list." She smiles as she says, "I always knew how special my Village and the Cayes are and now the world knows too. That's why we are called "Barefoot Perfect', I guess".