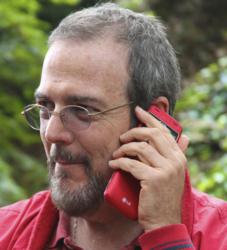 Having an online base of operations fits the business model of many of today's young entrepreneurs.
Asheville, NC (PRWEB) June 12, 2013
With the launch of their new website, Hank Eder PR/Marketing is expanding into newer and wider markets. Located near Asheville, NC, Hank Eder PR/Marketing provides service to clients in places as diverse as Miami, Jacksonville, and Alabama, in equally diverse fields like food service, music retail, politics, and motivational speaking.
"In today's online business climate, distance is not a deterrent to providing quality service to non-local clients," says owner/publicist Hank Eder. "In fact, having an online base of operations fits the business model of many of today's young entrepreneurs. Not tied to brick and mortar, they seek out businesses without boundaries, and they prefer outsourcing of creative services over keeping employees."
Today's businesses are looking beyond traditional advertising to build their brands. Public relations gets brands out in front of online, print and broadcast media, and subsequently the public. "Too many small companies put public relations on the back burner, either because they just don't have the time or energy or they don't know how to do it," Hank says. "That's why outsourcing is a perfect solution. In addition to saving money on payroll and benefits, outsourcing creative services bring in fresh, new ideas."
Hank Eder PR/Marketing provides a full range of creative publicity and marketing services, including:

Public Relations
Press Releases
Copy Writing
B2B Publications
Blog Writing
Corporate/Communications Newsletters
Personnel Communications Newsletters
SEO Writing
Ghostwriting
Screenplay Writing
Editing and Proofreading
In addition to creative content and PR services, Hank Eder PR/Marketing also offer web graphics, logo design and branding through our affiliation with top-notch industry professionals.
Hank Eder is a seasoned PR pro, with a background in journalism, public relations, marketing, graphic design, and education.