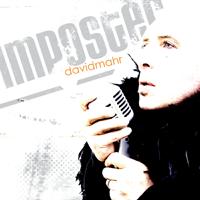 What I call 'angst and humor with a synth pop back.
San Francisco, CA (PRWEB) June 12, 2013
Agency-X singer/songwriter David Mahr has released a brand-new solo CD "IMPOSTER." A limited number of CDs have been made available through CDBaby, and the album is available at iTunes and other online digital retailers. A lyric video for "Irresistible" and a music-only video for "Love Train" are also available on David Mahr's YouTube channel at http://www.youtube.com/davidmahr.
The album contains eight tracks:
1. Love Train
2. Hey Hey
3. Irresistible
4. Somehow Someday
5. I See You
6. What Were You Thinking
7. I Just Want You to Stay
8. All Night Long
This new collection of "programmable pop" has been four years in the making. "After the release of the Agency-X 'Mission Impossible' CD and my solo 'Relentless' single, I took a break for a while," says David Mahr. "I was so proud of my work with Agency-X, and wasn't sure where I wanted to go after that."
"Happily, those breaks never really last long. 'IMPOSTER' started to take shape after moving into this lovely old house with a great dining room that I turned into a recording studio. The space was inspiring and peaceful, and really allowed me to take my time. That didn't stop me from recording with my iPhone during long walks, or taking all my gear over to my friend's living room for a different vibe, however!"
He continues: "I've always loved synth pop, especially 80s bands like Erasure, Yazoo, The Beloved, The Eurythmics, etc., and really wanted to do something on my own that, while being a nod to those flavors, is still uniquely my own."
"I love songs with music that has a positive, happy vibe but still explores darker themes lyrically. What I call 'angst and humor with a synth pop back.'"
"IMPOSTER" is distributed by San Francisco-based indie label Delicious Records.
For more information about David Mahr or his music catalog, please visit http://www.davidmahr.com.
###