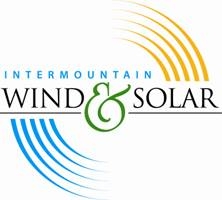 IWS wants to educate individuals on the benefits of alternative energy. Providing a consultation allows them to explain the full benefits of switching over.
Salt Lake City, UT (PRWEB) June 18, 2013
Utility bills can be a burdensome and financial strain on many businesses and families. Intermountain Wind and Solar is a company that provides a solution to these economic struggles through alternative energy solutions. Their products are at the forefront of technology for solar power in Salt Lake City. With the use of the sun and wind energy in Utah, this company provides a cost-effective way for individuals to reduce their power bills. For individuals or business owners looking to make the shift to alternative energy, IWS has announced that it is offering a no cost consultation.
The no cost consultation goes over the benefits of solar power in Salt Lake City.
The sun is the most abundant resource available for alternative energy supplies. The consultation guides consumers on how the home or commercial space can utilize wind and sun power to retain full functionality while keeping costs low. This consultation analyzes every customer's needs in order to supply them with the best energy saving solution for them. When considering solar panels in Utah, an experienced representative gives their potential clients direction in determining whether a grid-direct or off-grid photovoltaic system is the best for the situation.

Grid-direct systems eliminate the high cost of electric bills on both residential and commercial properties. The PV modules convert sunlight into electricity that can be used to supplement the high costs of appliances.
Off-grid systems are also another form of photovoltaic power, offered by IWS. This system produces self-sustaining power that is reliable for many years.
While the consultation exhibits the benefits of solar power in Salt Lake City, it also thoroughly describes the advantages of wind energy. Wind is also another valuable and no cost resource that can be converted into reusable energy. Wind energy in Utah can be used for homes, small businesses, cabins, and remote buildings. IWS constructs and installs wind turbines of the highest caliber available on the market.
By providing multiple options, IWS is ensuring that their clients are fully aware of the benefits and restrictions for each of their services. The no cost consultation keeps the needs of their clients in mind, and demonstrates which options would be the most beneficial. Educating people about solar power and wind energy in Utah is the forefront priority for companies in the alternative energy industry. For more information about this company's cost-effective solar panels in Utah or to schedule a no cost consultation, visit their website at http://www.imwindandsolar.com.