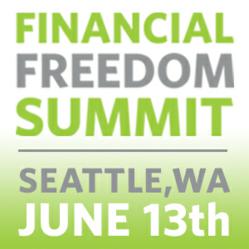 Seattle, WA (PRWEB) June 11, 2013
One of the most basic questions ever asked: What does 99% of the population want most?
Many people will say "More money." Specifically, they want to be rich. More money means material comforts, and doing what you want when you want without having to answer to anybody. No bosses, no deadlines, no evaluations—being in charge of your own life.
When many talk about wanting to be rich, what they are really talking about is freedom, or a feeling that is associated with being rich. It may be that the house wanted can give a sense of comfort. The car can heighten a feeling of importance. Travel and toys can bring excitement and stave off boredom. But now people don't have to wait to be rich in order to have these things or experience the feelings of freedom and happiness.
A new evening program offered by Wealth Classes and Peak Potentials clarifies that the goal isn't to get rich in order to be free. "If you get freedom first, and then being rich becomes icing on the cake," says event host and master trainer, Adam Markel, CEO of Peak Potentials.
Financially speaking, one gets free by creating passive income vehicles — some to build, some to buy — letting those streams gather momentum over a few years, reaping the rewards, then doing more of this with other passive income structures. This way, you get the material wealth that gives you tangible freedom from having to worry about working—one of the basic goals of our desire to be rich—and if you really know what it is you really want, you get the happiness part of it as well.
Freedom is only as good as the results of a person's true intentions. It is important to focus on the endgame: not getting rich to be free, but being free and then enjoying the benefits of being rich. This is not something we have to wait for to arrive in the future. There's no freedom in waiting. Freedom starts now.
Seattle residents are invited to learn firsthand how to get started at the Financial Freedom Summit, taking place June 13 at the Seattle Marriott Waterfront hotel.
The instructors, George Antone of Wealth Classes and Peak Potentials CEO Adam Markel, will take participants through the process from start to finish. They'll show attendees that you don't need to be a star realtor or financial genius to create a better life for you and your family.
Wealth Classes is a wealth building education system based on the power of collaboration. Their unique Success Framework combines Financial Education, Community, and support all designed to unlock human potential.
Peak Potentials is one of the fastest growing business and personal success training companies in North America. Their goal is to help people identify and overcome the hidden obstacles that hold them back from reaching their full potential in terms of both success and happiness.
This is the first time these two specialist educational companies have partnered on a course, and the combination of inner world and outer world education will be groundbreaking.
The evening event is free to the general public but pre-registration is required at http://FinancialFreedomSeattle.com.