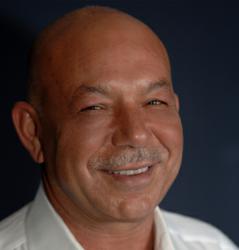 Houston, TX (PRWEB) June 13, 2013
Weight loss is not an exact science. Popular perception is that losing weight is simple math: calories spent should exceed calories consumed. If it were this simple, we wouldn't be facing such a rapidly growing epidemic of obesity. Unfortunately, there are many variables complicating this simple formula.
Dr. Ridha Arem, world-renowned endocrinologist and founder of The Texas Thyroid Institute in Houston, TX explains in great detail in his recently published book, The Thyroid Solution Diet, how complicated metabolism really is. Hormones, lack of sleep, stress, environmental toxins, and genes all play a role in how a person gains and loses weight. At The Texas Thyroid Institute, Dr. Arem strives to incorporate mind-body wellness. With his plan, thousands of patients have been able to lose weight and keep it off. Now, Dr. Arem is offering additional testing to better individualize his plan for weight loss.
Basal Metabolic Rate refers to how much heat is produced while at rest, or in more simple terms: how many calories a person burns while doing nothing. Now, with a simple test, we are able to accurately evaluate precise caloric intake for weight loss based on an individual basis. So how does it work? The ReeVue measures the oxygen intake which then allows it to calculate a patient's Basal Metabolic Rate or Resting Metabolic Rate.
With the rampant growth of obesity, testing such as this opens the door to help patients more clearly understand how much they should be eating and what they can do to improve their diet and lose weight.
Dr. Arem utilizes this testing, alongside his standard evaluation and other diagnostic testing, to help patients who are struggling with stubborn weight gain and who wish to improve their quality of life, feel better and look great. With the use of his diet, The Thyroid Solution Diet, supplements and other components of his mind-body program, Dr. Arem offers a well-rounded, medically-based approach to weight loss.
If you are interested in scheduling an appointment with Dr. Arem at The Texas Thyroid Institute in Houston, TX, please feel free to call and speak to a staff member at 713-790-0102.
To learn more about Dr. Arem's unique program, thyroid health, weight loss, and more visit http://www.AremWellness.com.
If you'd like to learn more about weight loss and Dr. Arem's diet plan, The Thyroid Solution Diet is available for purchase via Amazon, Barnes and Noble and more.