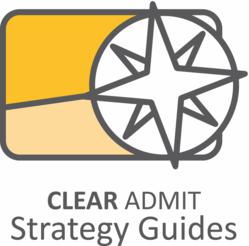 Philadelphia, PA (PRWEB) June 12, 2013
Every summer, individuals around the world begin considering how to reach their professional goals through an MBA education. In addition to weighing the relative merits of programs' academic faculty, location, career resources and community fit, prospective applicants must also consider the question of cost. How much is tuition? How expensive will it be to live off campus? What additional fees will be required? What aid options do schools provide their students? Can applicants apply for additional scholarships? What loan options do schools offer international students? The answers to all these questions, and more, can all be found in Clear Admit's new Financing the MBA Strategy Guide, which was released last week. The guide features up to date and relevant information about the costs and financial aid opportunities of all the top MBA programs in the U.S. and abroad, including HBS, Wharton, Stanford, INSEAD and many others.
Keeping track of the subtle differences in costs and aid at a variety of target schools can be time consuming, but this strategy guide, in tandem with Clear Admit's extensive line of MBA school guides, provides potential applicants with the foundational knowledge they need to make informed decisions about their academic and financial futures. The guide can serve as a reference point for American and international applicants, as each school's section includes information relevant to each applicant pool.
***
Clear Admit is an authority on the business school admissions process and a leading publisher of MBA admissions guides. Founded by Wharton MBA graduates with extensive admissions experience, the firm has been featured in dozens of publications including Bloomberg BusinessWeek, The Wall Street Journal and The Economist. Clear Admit also provides admissions consulting services to business school applicants using a highly personalized methodology that combines the perspectives of MBA admissions officers, expert editors and MBA students to help maximize prospective applicants' chances for acceptance at top schools.