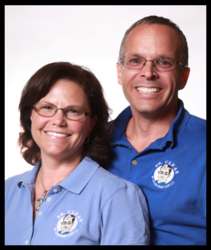 A fantastic deal, special for homeowners.
Tucson, AZ (PRWEB) June 12, 2013
Southern Arizona homeowners are being offered a limited time cleaning offer from Dr. Clean Home Care, to get a professional tile flooring clean service prior to the 4th of July Holiday. Residents are being encouraged to contact the company to schedule an appointment and get the full details of the opportunity while availability lasts.
The professionals with Dr. Clean can help with a variety of surfaces ranging from decorative concrete, laminate, wood, brick pavers, overlay floors, flagstone, Saltillo tile, travertine, ceramic and Spanish tiling (very popular among residents of the area).
According to the experts with Dr. Clean, each surface provides its unique challenges but no surface is outside their ability to maintain, clean and give a like new sheen a homeowner will love.
"Residents often scramble to get a professional floor cleaning prior to 4th of July as they intend to escape the desert heat during the summer, the holiday presenting their last opportunity to restore the beauty to their floors and remove wear and tear," stated Bruce Myers, owner and operator of Dr. Clean.
According to Mr. Myers, common issues encountered resulting from the Sonoran desert climate include dust accumulation, scratches, grout staining and scuffs.
"A beautiful, like new floor is exhilarating. Helping homeowners restore that feeling of walking into their new home for the first time, gorgeous and inviting, is so delightful and makes all the hard work worth while," added Mr. Myers.
According to Mr. Myers, the 4th is fast approaching, and there are only so many days remaining, and so many appointment slots available prior to the holiday. Tucson city and Southern Arizona residents interested in learning the details of this very special offer are encouraged to contact Dr. Clean to learn more.
About Dr. Clean Home Care:
Family owned, the Dr. Clean company is committed to giving each resident, each home, every floor, every time, the best experience possible.
To achieve dramatically cleaner floors, hassle-free, in less time – contact us today for complete details regarding the 4th of July special offer campaign today: http://www.drcleanhomecare.com